Roll over image to zoom in







Description
🌺 Want longer, fuller lashes? You've found the secret! Learn more below...🌺
🌎 Exclusively on Ooala.com
✈️ Expedited global shipping
📦 Returns accepted within 30 days
🌺 Lengthens & thickens your eyelashes & brows
🌺 Infused with Biotin & Natural Growth Peptides
🌺 Visible results in 60-90 days
🌺 Over 1,200 verified 5-star reviews
🌺 One bottle has enough for about 30 days
🌺 Subscribe to save 10% + FREE shipping (get each order for only $26.99)
Revolutionary Botanical Serum
🌺 Flovura's revolutionary botanical serum boosts the length and thickness of eyelashes and eyebrows. The result is longer, fuller and thicker eyelashes and brows! Use 1-2x daily for the best results.
Visible Results in 60-90 Days
🌺 Experience drastic increases in the length and thickness of your eyelashes and eyebrows in as little as 60 days for the perfect lash boost! You'll begin to see results in as little as 14 days, but remember that eyelashes and eyebrows are the slowest growing hair on your body - so it may take up to 90 days for the full visible results to appear. Make sure you keep using Flovura to continue having longer, fuller lashes!
The "Secret" Formula
🌺 Everything in Flovura's serum is hypoallergenic, non-irritating, clinically tested, allergy tested & dermatologist tested. Yup, lots of testing. Don't worry - it's never tested on animals. Flovura is manufactured by FDA certified labs. It contains proprietary botanically-derived compounds that penetrate hair follicles to stimulate lash and brow growth, which in turn fortifies the eyelashes and brows to noticeably lengthen and thicken them.
1,200+ Verified 5-Star Reviews
🌺 Like thousands of other customers Amanda has had a great experience with Flovura! Want to read more reviews and see more before/after photos from real customers? Just scroll down!
Frequently Asked Questions
Question: Does this irritate your eyes?
Answer: No. But you shouldn't get the product in your actual eyes. If you're getting irritated eyes, you may either be using too much or getting it too close to your eyes. 
Question: How many weeks does each bottle last?
Answer: If using Flovura 2x daily it lasts 4 weeks. Most customers report that it works better by starting off twice a day, then switching to once per day after 2 months. If you only use it once a day it will likely last you close to 8 weeks.
Question: How does this compare to Rodan & Fields Lash Boost?
Answer: R&F costs about $150 and contains almost the exact same ingredients as Flovura. The truth is that R&F shows about 3% better results. But for 5x the price, is it really worth paying an extra $120 when Flovura will get you 97% of the way there?
Payment & Security
Your payment information is processed securely. We do not store credit card details nor have access to your credit card information.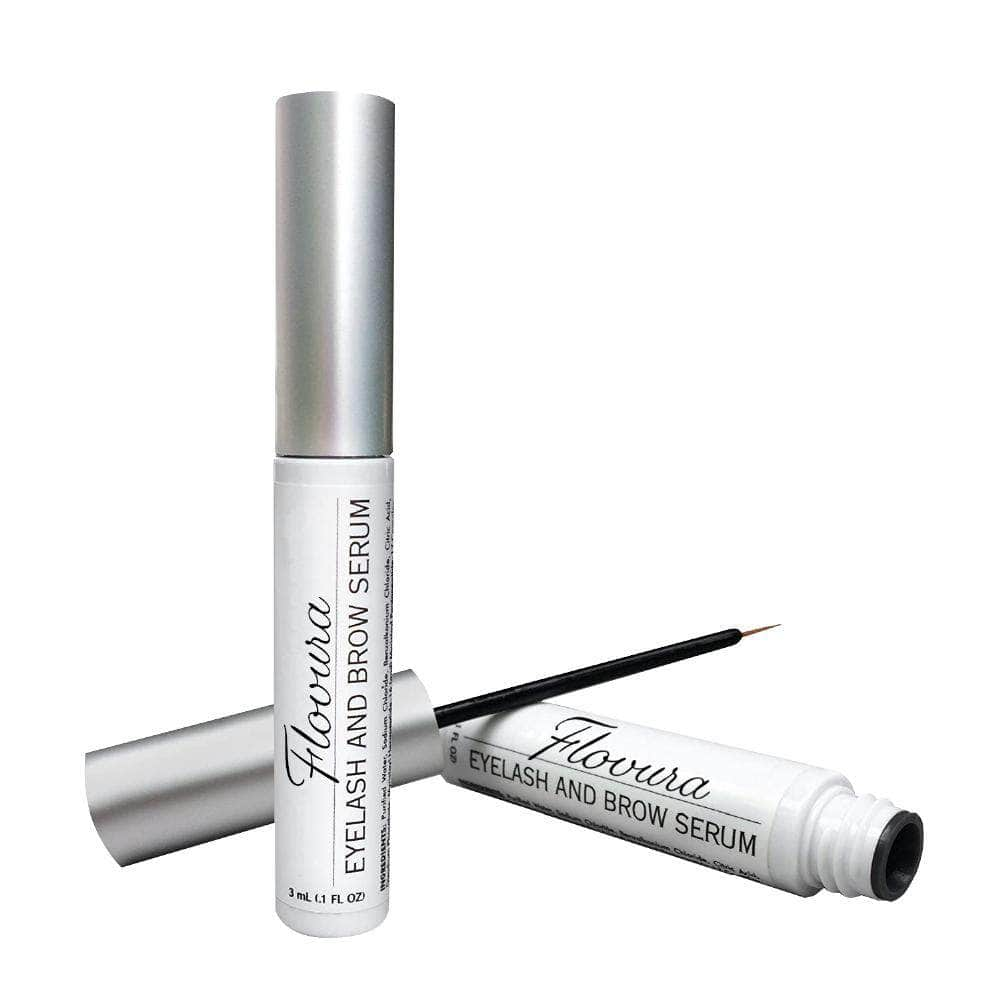 Flovura™ Eyelash Growth Enhancer & Brow Serum with Biotin & Natural Growth Peptides