Roll over image to zoom in





Description
🌎 Exclusively on Ooala.com
✈️ 5-10 day global shipping
📦 Returns accepted within 30 days
☕Heighten Your Matcha Tea Experience - Whisk up a delicious cup of frothy lump-free matcha with our matcha whisker and enjoy the authentic ceremonial Matcha tea experience. The handcrafted and pronged whisk
produces the best crema and froth.
☕Matcha Tea at Its Best! - Taste the difference! Conventional metal whisks leave you with bitter-tasting tea. Comparatively, our bamboo whisk provides a much better, more delicious flavored tea. Our pronged whisk is engineered to create optimal agitation, and it's crafted in the perfect shape to effectively whisk up a frothy cup of tea.
☕Unique Gift Idea - The Matcha Tea Whisker makes a beautiful and useful gift. Impress your loved one by sharing this that allows them to prepare the most naturally beneficial drink in the world!
☕100% Natural and Food-Safe - No mysterious varnishes or other chemicals were used in this product. It is made from 100% bamboo with a vegetable oil finish to enhance its durability.
☕Strong and Sustainable - The high-quality bamboo used makes it sturdy and durable. Its materials are 100% safe to use. This makes it very easy to adopt matcha as a lifestyle beverage.
PRODUCT DETAILS
Product Overview
Matcha tea is a unique beverage with natural antioxidants and matcha tea energetics. Our Matcha Tea Whisker is exactly what you need to start drinking a delicious cup of frothy lump-free matcha.
Instructions and Product Care
How to; Soak the prongs in cold water for a few minutes before each use, inspect the whisk and remove any broken prongs, add your favorite matcha powder then add hot water approximately 175f and whisk briskly in an "M" shape until frothy.
Clean; wash under cold water, Gently rub the prongs to remove the powder, Pat dry then air dry.
Store; we recommend to keep it on a stand, If in a container then keep it in an upright position and make sure it's 100% dry, and don't close the lid tightly.
Note:
The shape of the whisk will change over time. The knot will open and straighten after each use this is expected if using daily then replace it every few months.
Product includes:
1 x bamboo whisker
Payment & Security
Your payment information is processed securely. We do not store credit card details nor have access to your credit card information.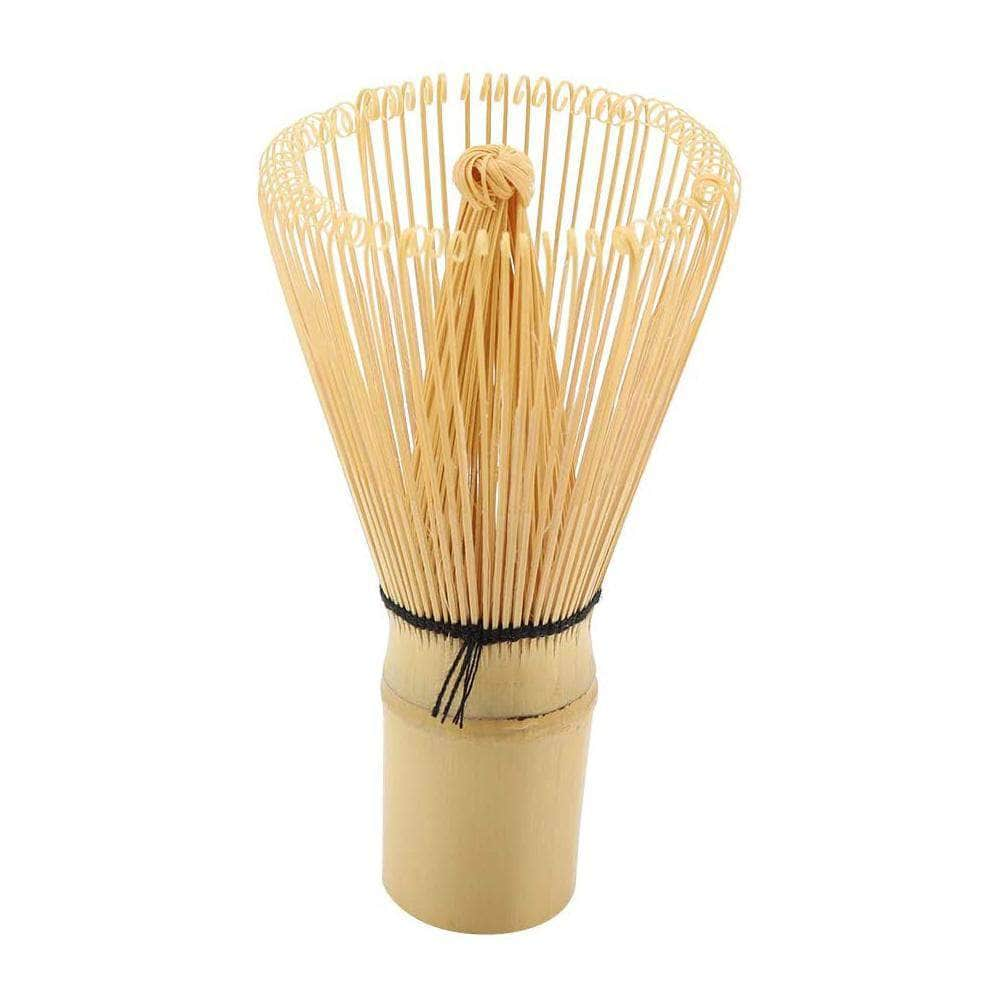 Bamboli Bamboo Matcha Green Tea Whisk Chasen | Matcha Stirrer