Roll over image to zoom in






Description
🌎 Exclusively on Ooala.com
✈️ 5-10 day global shipping
📦 Returns accepted within 30 days
🧽Premium Quality - While some other eraser sponges are too small, don't work, or simply fall apart, we raised the bar and designed our eraser sponges to be extra thick for long-lasting cleaning power. With premium-quality melamine foam and incredible density, SKRUBS eraser sponges easily lift away scuffs and grime, every time.
🧽Just Add Water To Erase – Put away that smelly bleach. Say no to abrasive, corrosive chemicals. Grab the gentle and effective cleaning alternative. Simply wet with water, squeeze and wipe, letting the eraser do the work. It's that easy.
🧽Trusted By Professional Cleaners – Whether you have an occasional mark or a large cleaning company, you will enjoy the incredible value of our eraser bulk packs. Why spend a fortune on sponges? Stock up, save and be prepared for any cleaning job.
🧽Multi-Purpose Cleaner – Our unique sponges effortlessly cut through grease, soap scum, and "permanent" marks. Use in your kitchen, bathroom, walls, doors, floors, shower, bath, tub, shoes, car, toilet, sink, and more – without the scrubbing and elbow grease.
🧽100% Satisfaction-Guarantee – We stand behind the quality of our products and are confident you will LOVE your eraser sponges.
PRODUCT DETAILS
This magic sponge removes stain or dirt with water. It is a strong multi-functional cleaner. This sponge can be cut into any size for a suitable shape.
Size: 6cm*10cm*2cm
Tips:
1. A wipe in one direction along with the rub can prolong life.
2. This product is relatively brittle, so do not force tweaked to avoid breakage or damage to the structure.
Package includes:
20 x sponges
Payment & Security
Your payment information is processed securely. We do not store credit card details nor have access to your credit card information.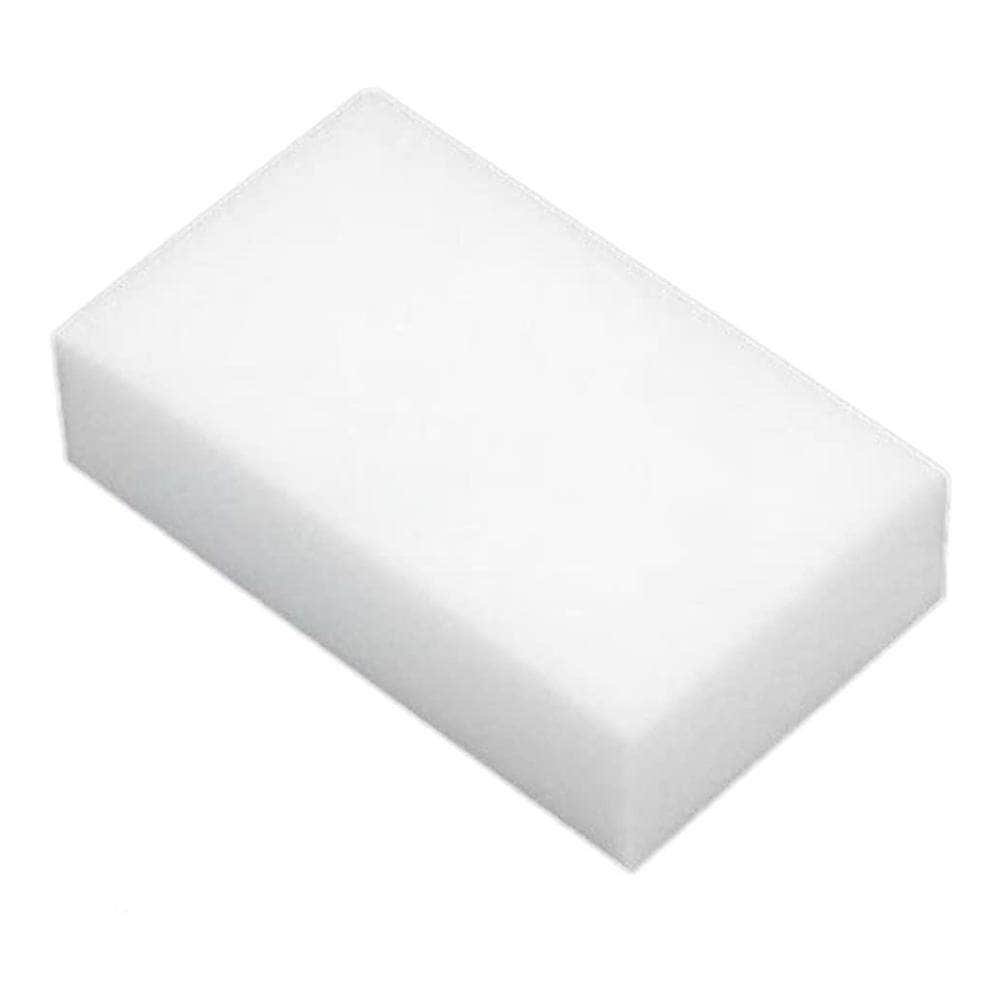 Skrubs Eraser Sponge | Multi-Functional Melamine Foam Cleaner, 20 pcs