Roll over image to zoom in



Description
🌎 Exclusively on Ooala.com
✈️ 5-10 day global shipping
📦 Returns accepted within 30 days
🐠 Fully Automatic Temperature Control Chip: Mystique submersible aquarium heater automatically adjusts the temperature between 20 degrees to 34 degrees. It is different from the traditional manual adjustment of the aquarium heater and does not need to be set. And will automatically turn on/off to achieve the setting temperature constantly and stably, Energy-efficient.
🐠 Advanced Materials: sturdy engineering plastic. It has anti-explosion, anti-scalding function, high-temperature resistance, and high safety. Suitable for aquarium pets such as turtles and fry.
🐠 The super-designed suction cups hold the heater tightly in the aquarium. Easy to hide in the water tank.
🐠 Included Temperature Sticker: You can attach the temperature sticker to the surface of the water tank, through which you can monitor. The easy-to-recognize blue color indicates the current temperature of your aquarium water. Temperature bar is for reference only
🐠 Parameters and Quality Assurance: Explosion-proof, waterproof, anti-scalding, high temperature, and other safe operation.
PRODUCT DETAILS
Features
1.Adjustable temperature from 20 degrees to 34 degrees.
2. The power indicator ensures safe operation.
3.Totally submersible, waterproof double insulation, durable and safe design.
4. Glass tube with great high-temperature resistance and explosion-proof.
5. Easy to attach on the aquarium tank wall with 2 suction cups.
Specification
Color:Black
Size:18cm /20cm/22.5cm/28cm/30cm
Line length:90cm
Material: Glass
Temperature range: 20 ° -34 °
Watt:25W/50W/100W/200W/300W
Voltage:220V
Package Included
1 pc Aquarium Heater
Payment & Security
Your payment information is processed securely. We do not store credit card details nor have access to your credit card information.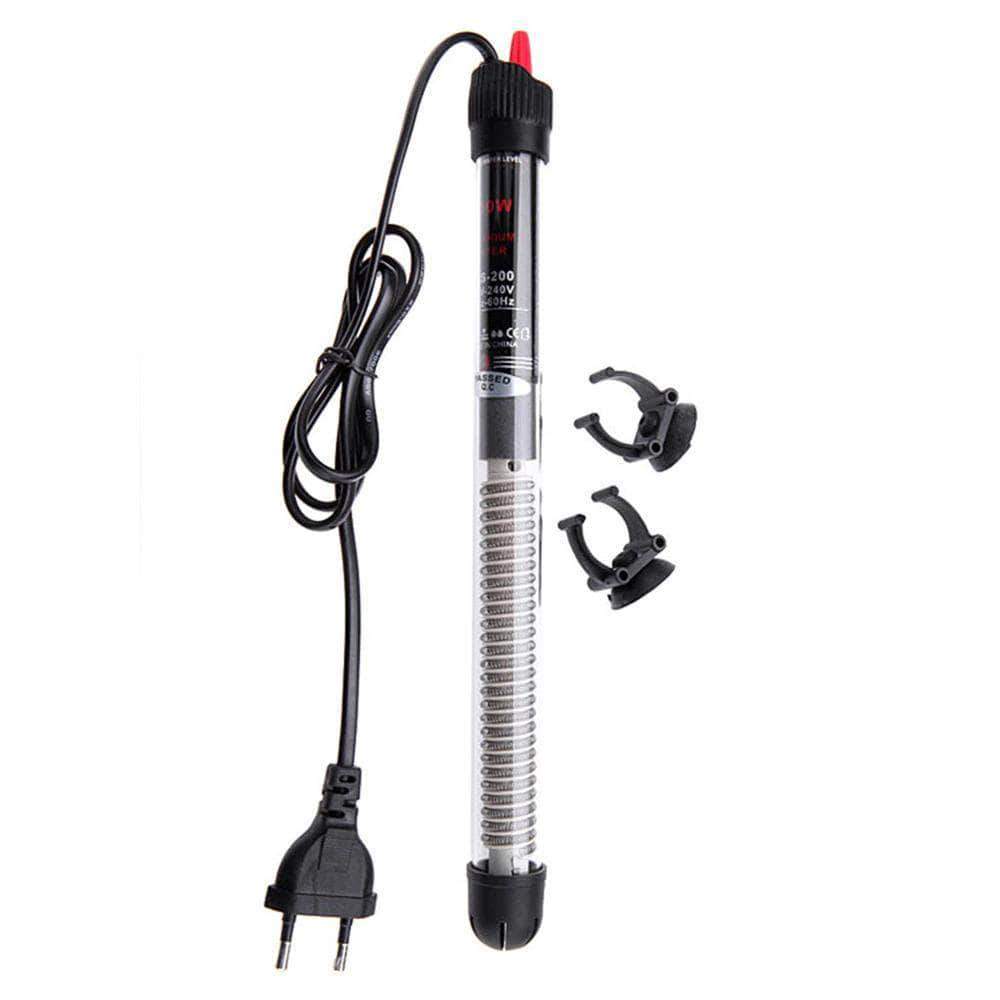 Mystique Submersible Aquarium Heater, Auto Thermostat | Adjustable Temperature