Roll over image to zoom in









Description
🌎 Exclusively on Ooala.com
✈️ 5-10 day global shipping
📦 Returns accepted within 30 days
💪Ultimate UV Protection - We all know the sunscreen game - apply, reapply, reapply… Well, not anymore! This UV Sun Protection Arm Sleeves boasts a UPF 50+ rating for uncompromising sun protection while you're cornering the next turn. Whether you're shooting hoops or reeling in the big one, you're covered.
💪Comfortably Cool and Wicks Moisture - The more you sweat, the cooler these arm sleeves get. Crazy, right? The sweat-wicking fabric in this cooling arm sleeve generously lets air in, keeping your arms cool even in extreme heat.
💪Seamless Comfort - Unlike other sun sleeves that make you itchy and leave imprints all over your arms, these sun sleeves are seamless. We make sure you'll be comfortable and happy.
💪One Size Fits All - These protective sun sleeves are unisex and incredible durability and stretchy to make sure they fit all sizes of arms for men and women. They simply cover your arms like a second skin without much pressure but won't slide down a bit. No need to struggle with picking a correct size as these sleeves adapt to your arms themselves.
💪For All Sports and Outdoor Activities - Designed for long, hot hours under the sun, our lightweight arm sleeves will keep you comfortable whether you're golfing, fishing, playing basketball, cycling, hiking, driving, or even gardening.
PRODUCT DETAILS
Product Overview
Sun & sweat go hand in hand, like a burger & fries. FitArmour's Cooling Arm Sleeves give you that one-two protection combo you'll need in your morning hike or afternoon run.
Made with premium nylon & spandex blend, the moisture-wicking fabric keeps the sweat off while providing unrelenting UPF 50+ UV protection so you can enjoy more time outdoors.
Our arm sleeve goes beyond sun & sweat protection. The cooling starts the moment you put it on. Then, it gets cooler as the moisture evaporates. So, the more you sweat, the cooler it gets. How cool is that? The seamless design provides a snug, yet comfortable fit. The silicone lining ensures they'll stay on. Plus, they're so lightweight, you'll soon forget you're even wearing them!
Quick & Easy Maintenance
Machine wash cold & hang to dry for great results.
Specifications:
Colors: Black / White / Gray / Skintone
Sun Protection Rating: UPF 50+
Material(s): nylon
Package Includes:
1 pair of the cooling arm sleeve
Payment & Security
Your payment information is processed securely. We do not store credit card details nor have access to your credit card information.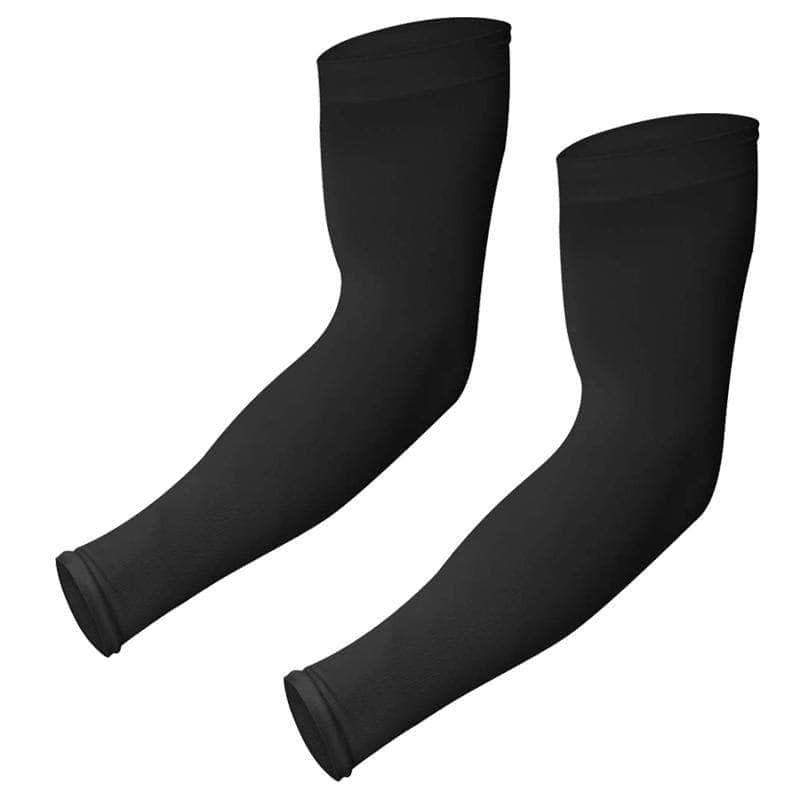 FitArmour UV Sun Protection Cooling Arm Sleeves for Men & Women