Roll over image to zoom in








Description
🌎 Exclusively on Ooala.com
✈️ 5-10 day global shipping
📦 Returns accepted within 30 days
⭕ Pain Reduction – Naturally reduce muscle tension, back pain, and headaches by simply laying on the mat daily for 10-30 minutes. Acupressure releases endorphins that block pain and helps relax the muscles in your back, neck, and feet.
⭕ Full Support – The cushioned foam mat is large enough to fit your full back, and unlike many mats that only cover your back, this set includes a pillow covered in acupressure points for neck support and more holistic pain relief.
⭕ Relaxation & Stress Relief – Lay back and relax onto this "bed of needles" to massage pressure points that help release tight muscles and relieve stress. Use before bedtime to improve your rest and reduce insomnia.
⭕ Increased Energy & Circulation - Thousands of acupressure points stimulate nerves and improve blood circulation for increased energy and faster muscle recovery, making it great for users who sit at a desk daily, as well as active individuals and athletes.
⭕ High Quality - 100% thick cotton and plant-based eco foam, the acupressure mat has 6,210 acupressure points; the neck pillow has 1,782 acupressure points.
PRODUCT DETAILS
Product Overview

This consists of a thin mat covered with ABS plastic spikes. It is inspired by the ancient Indian healing tradition that is believed to have been around for thousands of years. The thousands of spikes that have been strategically placed on the mat and pillow are harmless to the skin and will provide your body with healing benefits.
The acupressure mat is a perfect assistant for self-treatment. It works in a similar way as acupuncture by having your body release endorphins, which have the ability to produce analgesia and a feeling of well-being. Many people have different reactions to this, which may include: happiness, a clearer mind, more energy, and relaxation. If regularly used for a long enough period of time the acupressure set may: -Increase energy level-Improve blood circulation-Decrease stress-Relieve neck and back pain-Reduce blood pressure-Alleviate headaches-Improve sleep.

How to use

Place the mat on the ground with spikes pointing up. Lie on the mat. The mat will allow you to target curved areas, such as the neck, lumbar, and even feet. It is preferred to do it daily for 10 to 30 minutes at a time or as long as desired. For beginners, it might be better to start for a shorter period of time and/or wear a shirt or place a thin cloth between the spikes and your skin.

Specifications
Mat size appro.67x42CM
Pillow size appro.37x14.5x10CM

Package Included

1 x Acupressure Mat
1 x Pillow
Payment & Security
Your payment information is processed securely. We do not store credit card details nor have access to your credit card information.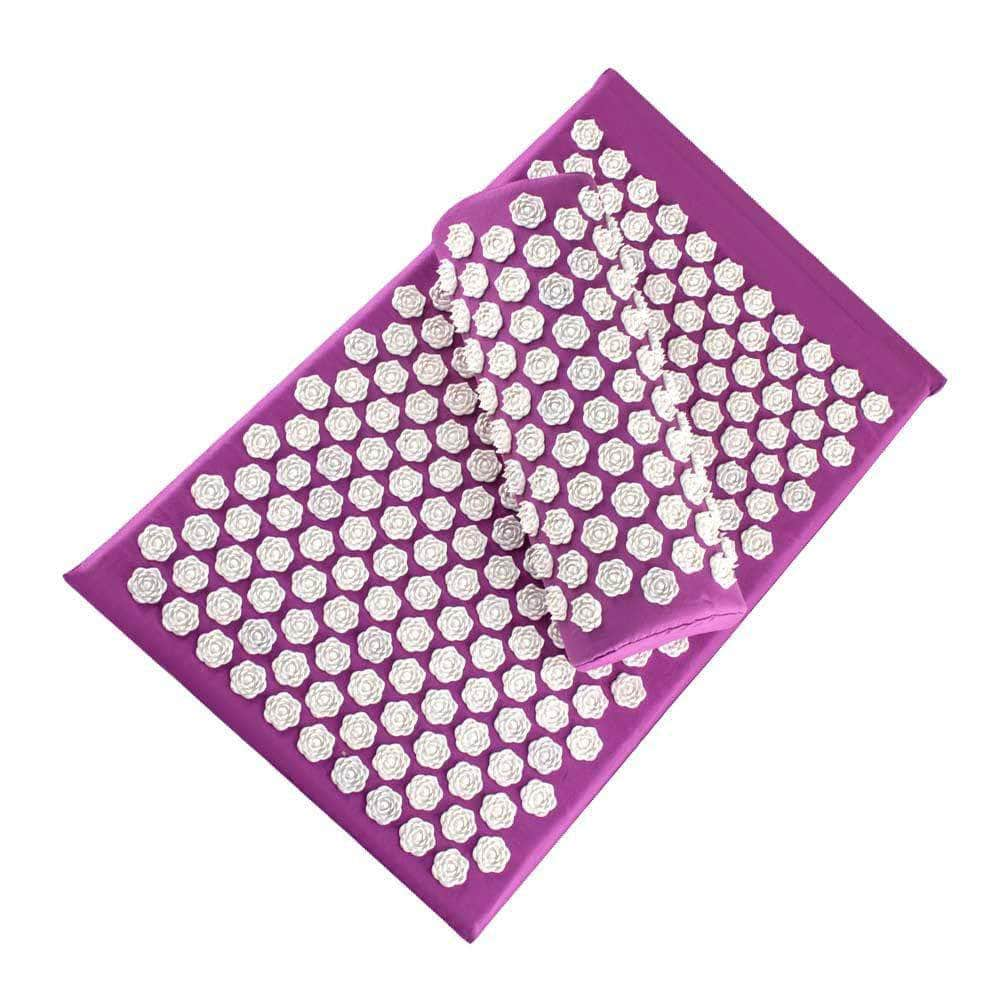 Neorm Acupressure Mat and Pillow Set for Back/Neck Pain Relief and Muscle Relaxation