Roll over image to zoom in







Description
🌎 Exclusively on Ooala.com
✈️ 5-10 day global shipping
📦 Returns accepted within 30 days
👶🏻Universal. Our reusable cloth diapers are designed for families who require premium products. Suitable for babies and toddlers 3kg-15kg (6.6 – 35 pounds) (a rough guide for reference only). You can adjust the diaper to your desired size (S, M, or L) by snapping onto different rows of buttons on the nappy.
👶🏻Absorbent and Safe. These diapers are absorbent enough that an accident caught in time will not go through to outer cloths. Super soft fast-dry cotton inner wicks. There 's no smell and are free of elemental chlorine, latex, gluten, perfume, lotions, and dyes, which are also called modern cloth nappies (MCNs) or pocket nappies.
👶🏻Reduce Diaper Rash and Durable. The hemp and organic cotton interior reduce the risk of rash for babies with sensitive skin. Brassu is meant to last. With 4 rise settings, this diaper grows as your baby grows from 6lbs to 35+lbs. The high-quality design lets them wear without tears.
👶🏻Multipurpose & Less prep. Potty training and swimming training for the toddler. Easy to use, easy to clean, and preserve well in case of an accident. Cloth diapers can be daunting for first-time users, but the Brassu aims to change that. All in Ones require just one wash before use, making them ideal for parents new to cloth diapers.
PRODUCT DETAILS
Product Overview

Washable, adjustable and reusable.
Strong absorbent material with breathability.
Easy to pull up and down for the baby.
Super soft, breathable, friendly to your baby's skin.
Cloth diapers fit for most babies from 3kg-15kg (6.6 – 35 pounds).
To prevent an accident from getting all over the floor
Easy Care
Remove as much solid waste from the diaper as possible. This can easily be done either by using a biodegradable liner or a diaper sprayer.
Run a rinse or short wash cycle on warm without detergent.
Run a heavy-duty wash on warm/hot with the recommended amount of detergent for your washing machine.
If you have soft water we recommend doing an extra rinse at the end of the wash cycle.
Throw everything in the dryer and dry on warm.
Specifications
Material: Cotton Blend
Gender: Unisex
Classification: Diaper
Suitable weight: 3-15 kg (6.6 – 35 pounds)
Package Includes
1pc Diaper Cloth
Payment & Security
Your payment information is processed securely. We do not store credit card details nor have access to your credit card information.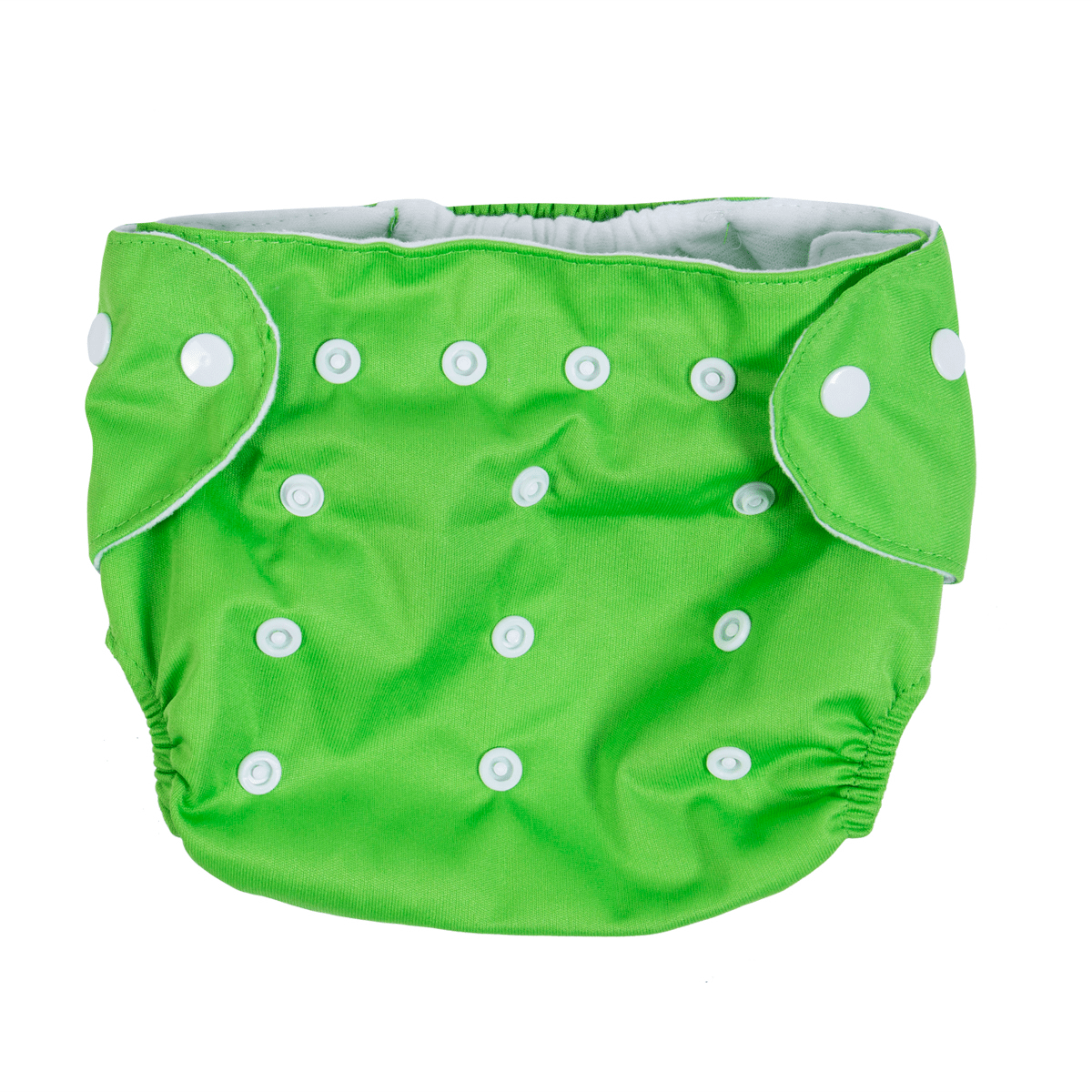 Brassu Adjustable & Reusable Baby Diapers, Infant Cloth Soft Washable Nappies