Roll over image to zoom in






Description
🌎 Exclusively on Ooala.com
✈️ 5-10 day global shipping
📦 Returns accepted within 30 days
💧 Pure Natural - Main ingredients contain Aloe Vera extracts, sodium hyaluronate, plant glycerin. Absorbs quickly with no sticky residue.
💧 Multifunctional - Aloe Vera gel soothes inflamed skin, helps reduce stretch marks, hydrate chapped itchy or irritated skin, bug bites, and minor burns. It also helps with sunburn, heals cuts, soothes rashes, reduces scalp itchiness and dandruff, helps tackle stubborn cellulite, calms the skin after shaving, etc. Also can use as an aftershave, hair gel, or leave-in conditioner.
💧 Moisturizing - Thanks to its naturally hydrating texture, Aloe Vera is a great skin moisturizer from nature's miracle plant. Use it on any part of your body and apply it wherever required to moisturize or use it on your face to cleanse pores. Aloe Vera naturally controls oily skin and kills bacteria to prevent blackheads, while fatty acids heal inflamed skin
💧 Usage - Use as a moisturizer on its own or mix with essential oils. When formulated into a proper skincare regime it can treat, exfoliate, restore, reveal and provide excellent nutrition to the human skin
💧 Detoxifies and cleanse the skin from toxins - Helps to maintain blood pressure and optimal blood circulation, calming, and relieving muscle pain.
PRODUCT DETAILS
About Aloe Vera

The vitamin from the Aloe Vera Extract, such as vitamin E, C, and other minerals, keeps the skin moisturized and protects the skin from the UV rays.
The fresh Aloe Vera ingredient absorbs quickly into the skin without leaving any sticky residue behind.

Ingredients

Water, glycerol, butylene carbonate, aloe extract, glycerin, polyethylene methyl acrylic ester, [alpha] arbutin, yeast extract, glycosyl trehalose, dipotassium glycyrrhizinate, sodium the PCA, hydrogenated starch hydrolysates, beta] - dextran, carbomer, triethanolamine, methylisothiazolinone, sodium hyaluronate, EDTA disodium, flavor, PEG-40 hydrogenated castor oil West

Efficiency

Aloe vera can promote healthier skin, provide hydration to the skin. The aloe essence can promote an attractive, refreshed, and healthy appearance, reduce the appearance of damaged skin. Cool and soothe the skin after prolonged sun exposure.

Shelf life: 3 years

Directions

Apply an appropriate amount to dry, sensitive parts of the face and body often for the best results.

Package Included

1 x Aloe Vera Essence
Payment & Security
Your payment information is processed securely. We do not store credit card details nor have access to your credit card information.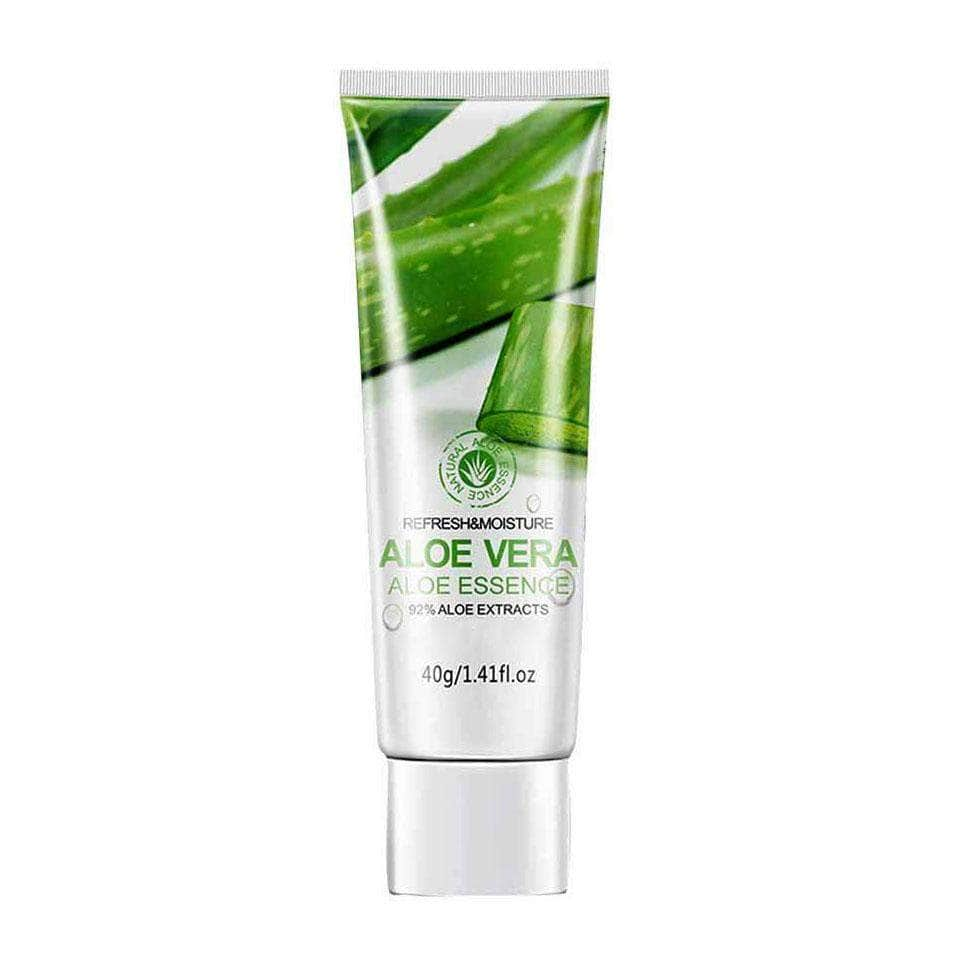 Kare Aloe Vera Essence Soothing & Moisturizing Gel│40g