Roll over image to zoom in





Description
🌎 Exclusively on Ooala.com
✈️ 5-10 day global shipping
📦 Returns accepted within 30 days
🧘🏻‍♀️What You Need - As a yoga practitioner, you need top gear to help you with your daily meditation and training. From now on, your mat bolsters, and cushions fit perfectly into one special bag that will make going to the gym a piece of cake, so the Zipple yoga bag is everything you need for your balanced and thoughtful yoga sessions.
🧘🏻‍♀️Great Style - When it comes to sports gear, practicality comes first, which is why we have made sure that the yoga bag fits all your accessories, while the side pocket is ideal for smaller items. However, the colorful design and fitted cut give this bag great style, so you can use it proudly for all your yoga sessions.
🧘🏻‍♀️Sturdy Materials - Because yoga practitioners are known for their orientation towards quality and sturdiness, we have employed a premium canvas material and added a reinforced zipper that resulted in a premium quality product, a yoga bag with a long-life span that you will be able to enjoy for many years to come.
🧘🏻‍♀️Perfect For Any Workout - One of the best parts about this bag is that it can be used for so much more than yoga workouts. The ideal 25"x8"x8" dimension allows you to fit all sorts of gear, so you can use it for your daily fitness workout, cardio, or simply run at the gym.
🧘🏻‍♀️Thoughtful Gift - For all the yoga lovers out there, this bag is a great present idea that will show your appreciation for one's dynamism and energy. Make someone's day and gift them the Zipple yoga bag, a practical and stylish accessory that everyone will love.
PRODUCT DETAILS
As a regular yoga lover, you know how important it is to have the best gear that will support your most difficult poses and exercises. That is why we have invested our resources into creating a gym bag specially made for yoga sessions, fitting everything you need from your best mat to the yoga bolster and cushion.
Specifications:
Material: Cotton
Size: 65 x 18 x 28 cm
Color: Khaki, Blue
Payment & Security
Your payment information is processed securely. We do not store credit card details nor have access to your credit card information.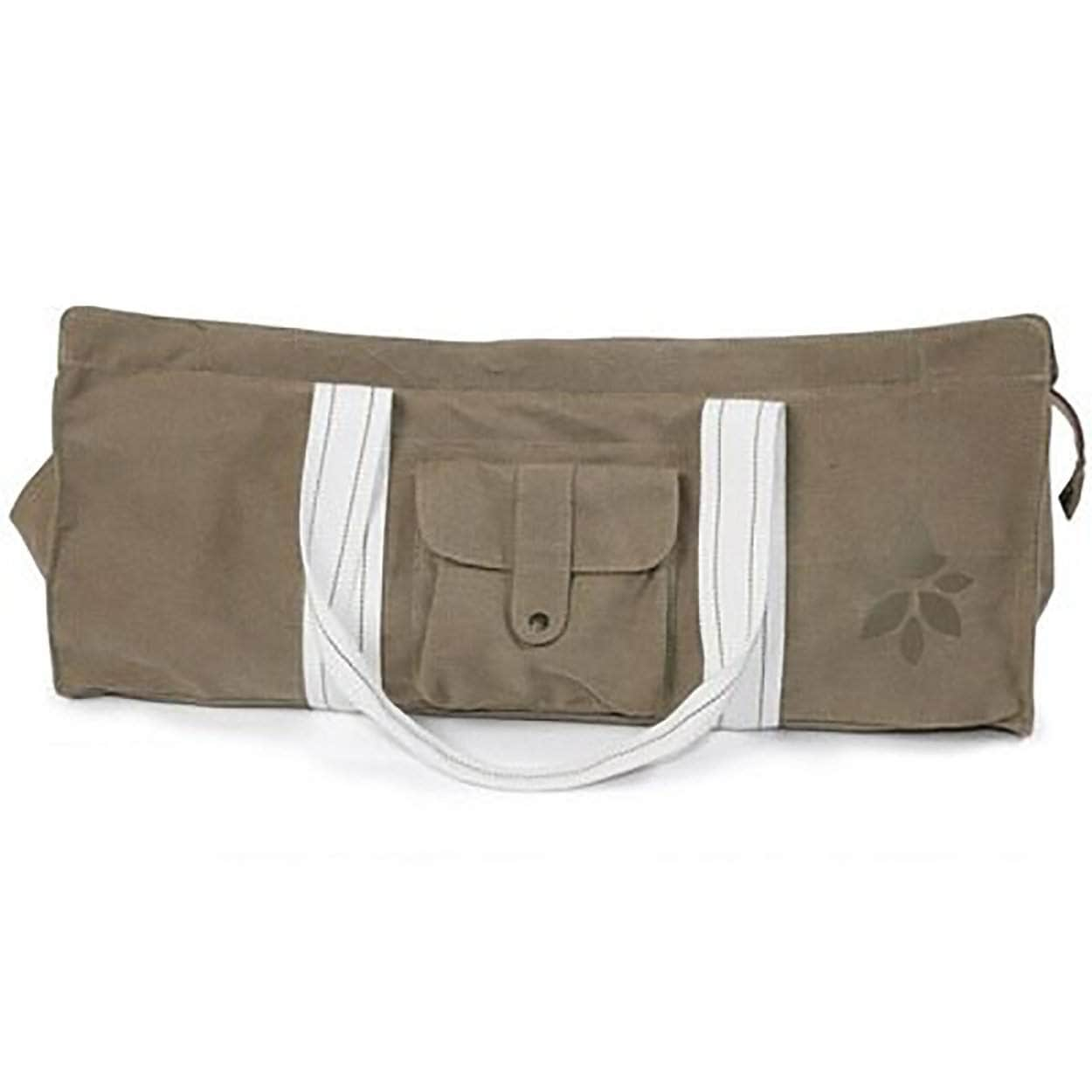 Zipple Yoga Mat Tote Bag Carrier Canvas with Pocket and Zipper