Roll over image to zoom in






Description
 🌎 Exclusively on Ooala.com
✈️ 5-10 day global shipping
📦 Returns accepted within 30 days
🌱 co2 Indicator Solution: Used to test and monitor the water concentration of the aquarium. It is every aquarium plant tank and fish tank essential tool.
🌱Must have Kit: The co2 Indicator Solution is a necessary tool for every aquarium and planted tank. It can help you keep the co2 levels in your tank consistently by checking it regularly. Monitoring co2 levels in your plant aquarium is very important for the health of your plants and fish.
🌱 How it Works:  When the drop checker is submerged in the aquarium, the carbon dioxide will outgas from the aquarium water into the airspace of the drop checker (not included) and will eventually be absorbed into the indicator solution.
🌱 Easy Use: Make sure your test kit is clean. Drop 5 drops of co2 indicator into the glass drop checker (not included) and make sure it is stored in the bulbous side of the valve with the opening facing down, completely submerge it in the tank water. Wait 2 hours to read Co2 levels.
🌱 Easy to Read. According to the color change of the co2 indicator solution, you can easily know the level of co2. Blue-the original color of the solution; Green- the right level of co2; Yellow-too much co2. A healthy tank has carbon dioxide to the water level between 20 to 40 ppm (parts per million). 30 ppm is the optimal level that is healthy for both plants and fish. Keep co2 levels optimum for all your aquatic plants to grow healthy and beautiful.
PRODUCT DETAILS
Features

Easy to use and convenient to detect the concentration of Co2.
Suitable for all kinds of fish tanks.
A wonderful solution for feeding fish and observing their living condition.
Different color of liquid represents a different concentration of Co2.
Blue means that Co2's concentration is too low.
Green means it is normal.
Yellow means that Co2's concentration is too high, that it is harmful to fish.

Specification

Type: Liquid
Color: As pictures
Height: 7.7cm
Net Weight: 15ml
Quantity: 1 Pc

Package included

1 x Co2 indicator Solution
Payment & Security
Your payment information is processed securely. We do not store credit card details nor have access to your credit card information.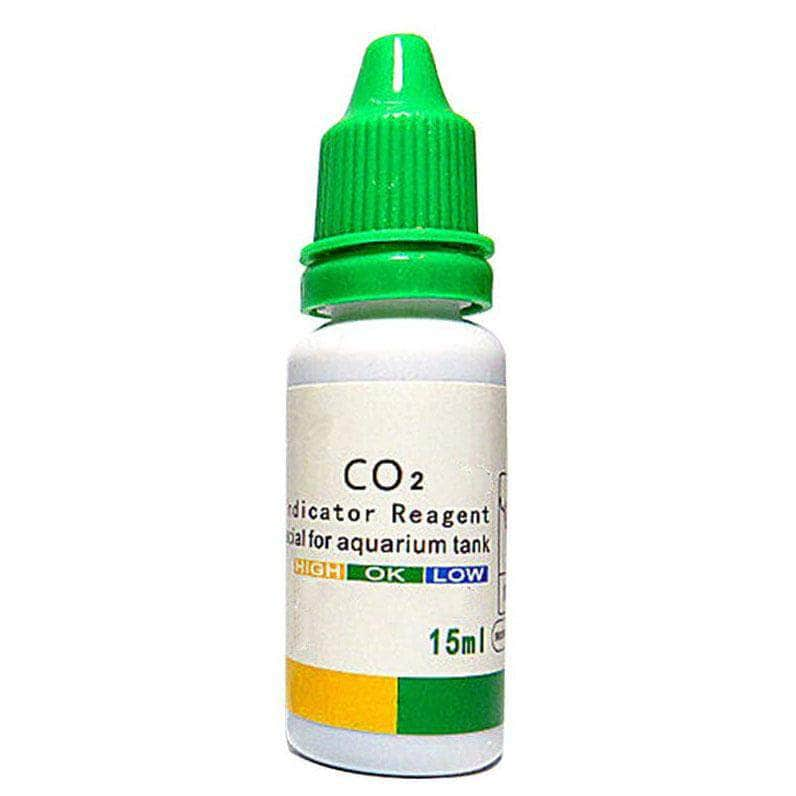 Puol CO2 Indicator Solution for Aquarium Plant Tank & Fish Tank