Roll over image to zoom in







Description
💎 

Glued is changing the game. Their goal? To make your next install flawless 

💎
PRODUCT FEATURES
🌎 Exclusively on Ooala.com
✈️ 2-7 day shipping (USA only)
📦 Returns accepted within 30 days
💎 Water & sweat proof adhesive
💎 Invisible bonding for poly & lace systems
💎 Formulated for oily scalps, high humidity, and heavy perspiration
💎 Waterproof and oil-resistant
💎 Contains no latex, harsh solvents or toxic ingredients
💎 Subscribe to save 10% + FREE shipping (each order will be $17.99). No obligation, modify or cancel your subscription anytime.
Light Hold Hair Replacement Adhesive
💎 Glued Extra-Strength Adhesive is specifically formulated for use as a pressure sensitive adhesive and glue for bonding hair replacement systems to skin and scalp. The wig glue has been researched, manufactured and rigorously tested to ensure high-quality, exceptional performance and safety.
Invisible Bonding for Poly & Lace Systems
💎 Glued Extra-Strength Adhesive is safe for use on both poly and lace hair replacement systems and creates an invisible bond after application. This invisible bonding helps to hide your hairline and creates a natural look for your wig or toupee for both men and women alike.
Formulated for Oily Scalps, High Humidity & Heavy Perspiration 
💎 Glued Extra-Strength Adhesive is specially formulated for those with oily skin and scalps, heavy perspiration and those in climates with high moisture and humidity. Our formula also has a higher melting point than other polyurethane and lace front wig and toupee glues, enabling you to rest easy that your hair will remain in place.
Waterproof & Oil-Resistant
💎 Peace of mind when wearing a wig or toupee comes when you're able to go about your day without worrying about your hair system moving or falling off from natural skin oils or wetness. That's why the Glu'd cosmetic hair system bonding glue is waterproof and oil-resistant to help ensure your hair looks and feels as natural as possible!
Contains no Latex, Harsh Solvents, or Toxic Ingredients

 
💎 Glued Extra-Strength Adhesive is designed for those with sensitive skin and scalp, as the formula contains no nasty chemicals, no latex and no toxic ingredients. Also, when removing your hairpiece, using a skin-safe adhesive solvent – such as rubbing alcohol – may result in less skin and scalp irritation, as opposed to other harsh remedies.

Apply Easily & With Confidence
For best results when using a polyurethane or front lace wig or toupee, please follow the application instructions below:
APPLICATION OF POLYURETHANE HAIRPIECE
If bonding a skin/polyurethane unit, apply one thin coat to the hair system. This should always be completed before you start applying

Glued Extra-Strength Adhesive

to the scalp.
Apply 4 thin coats of

Glued Extra-Strength Adhesive

to the scalp, keeping the same quantity of adhesive with each coat. Put each coat on as soon as the previous coat turns clear (around 20 seconds).
Once the 4th coat is applied, wait 7 minutes for

Glued Extra-Strength Adhesive

to completely cure. Then press the hair system into place.
APPLICATION OF FRONT LACE HAIRPIECE
Use the same steps as above only, do not apply adhesive directly to the lace. APPLY TO SCALP ONLY.
Payment & Security
Your payment information is processed securely. We do not store credit card details nor have access to your credit card information.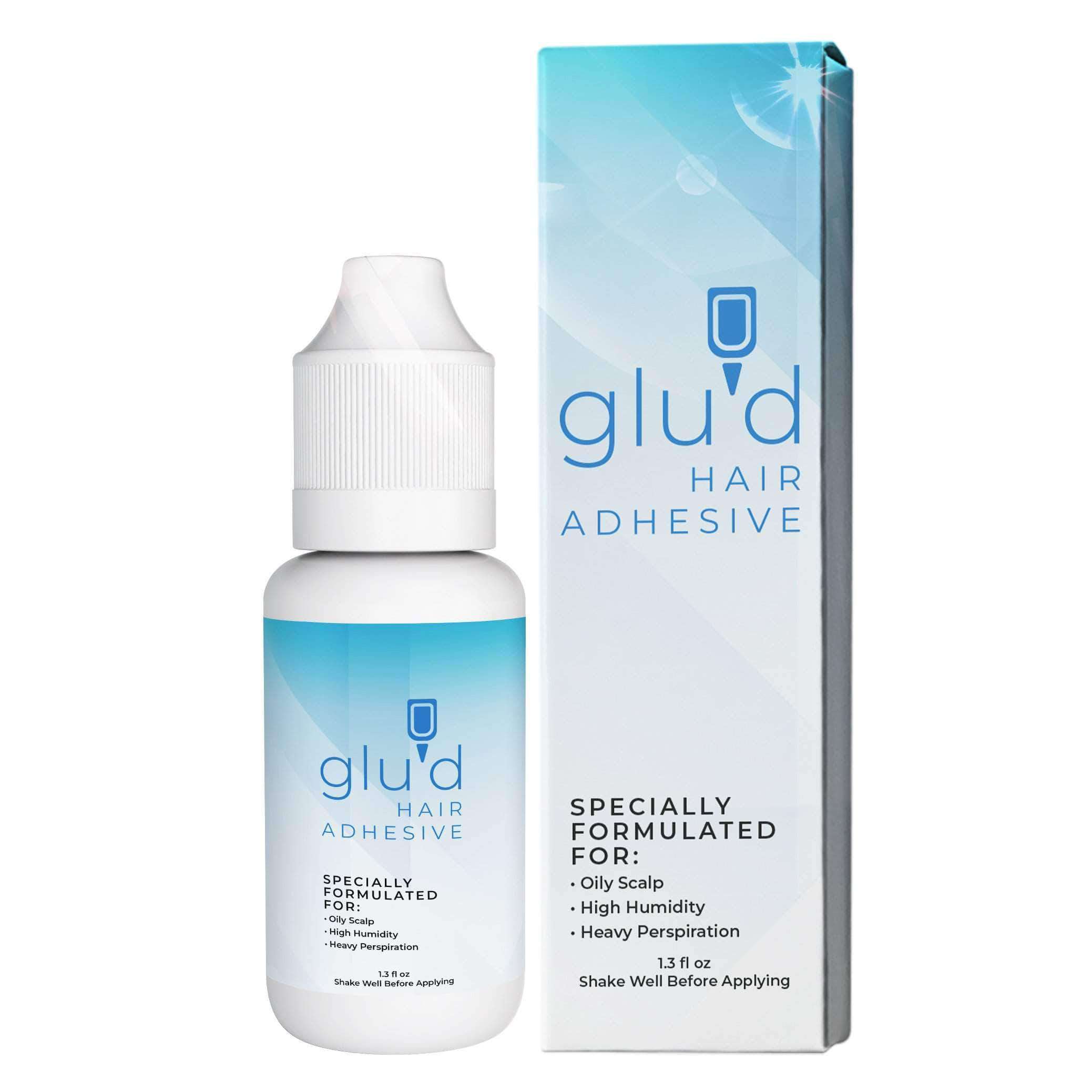 Glued Extra-Strength Hair Replacement Adhesive: Invisible, Waterproof Wig Glue for Poly & Lace Wigs