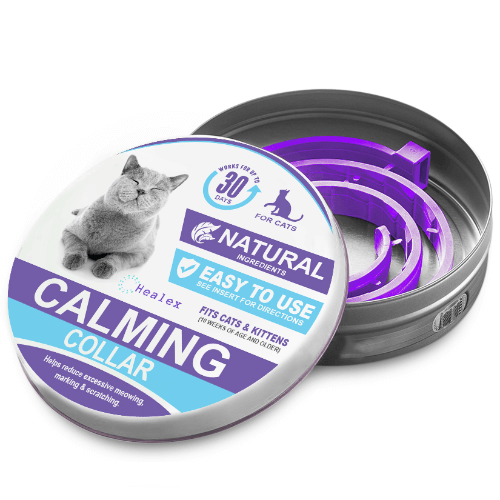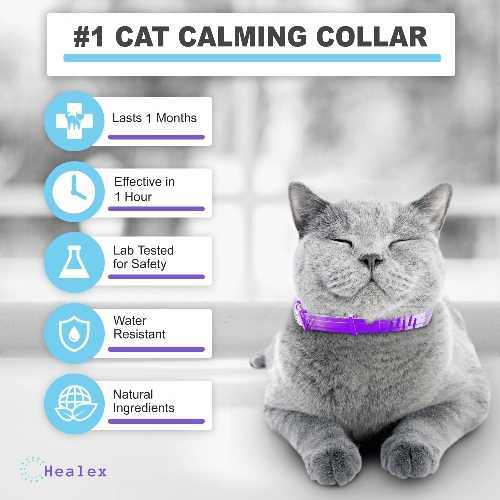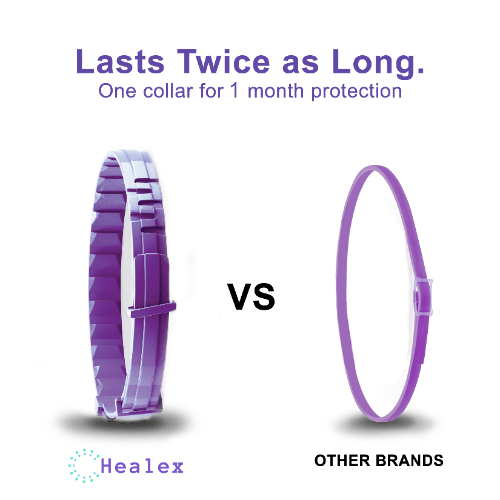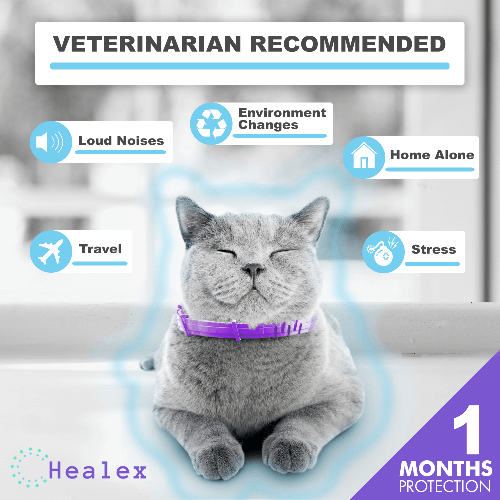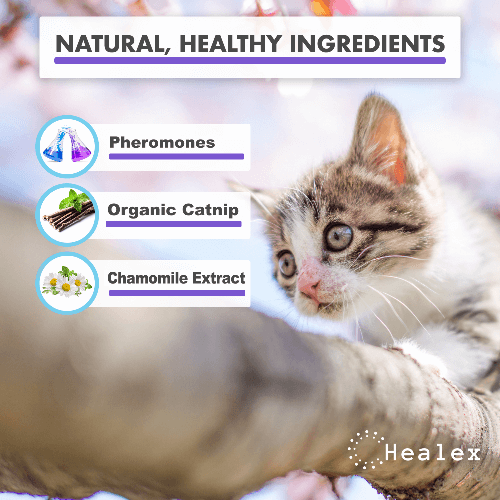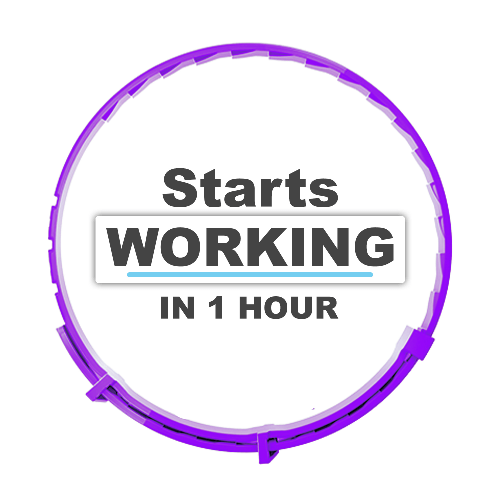 Healex Cat Calming Collar
💜 The purrrfect calming collar
💜 1 collar lasts 1 full month
🌱 Pure, organic ingredients
⭐ Over 12,700 five star reviews
✈️ Free 2-day shipping
🔒 Safe, secure checkout
Subscribe & Save $20 per month!
💜 The purrrfect calming collar
💜 1 collar lasts 1 full month
🌱 Pure, organic ingredients
⭐ Over 12,700 five star reviews
✈️ Free 2-day shipping
🔒 Safe, secure checkout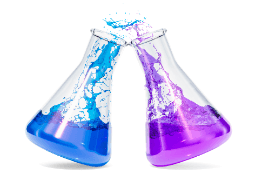 Natural Pheromones
Cats naturally communicate with each other using pheromones. The Healex Cat Calming Collar gradually releases calming pheromones to constantly communicate safety, security, and comfort to your cat. Your cat should always feel safe and secure. Natural pheromones are the most effective way to make that a reality.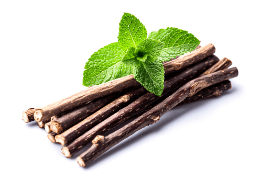 Organic Catnip
You would think this makes your cat crazy, right? Well you're in for a surprise! In the right dose catnip actually helps to calm cats. Catnip contains nepetalactone, which has the same effect as the commonly used herbal sedative valerian. When the right dose is given to a cat catnip can improve relaxation, boost mood, and reduce anxiety, restlessness, and nervousness.