Roll over image to zoom in






Description
🌎 Exclusively on Ooala.com
✈️ 5-10 day global shipping
📦 Returns accepted within 30 days
✔️ Four parts in one brush can help you clean your foot quickly. This foot brush has four different parts including metal file, scrub file, bristle brush, and pumice stone.

✔️ It's the perfect tool for keeping your feet shiny, clean, and soft. Medium brush bristles make a nice lather for giving your feet a good scrub.

✔️ The perfect solution for dry, calloused and cracked heels and removal of dead skin. Pumice stone, callus shaver, and sandpaper to smooth out all those icky feet issues.

✔️ Long handle for convenient cleaning. You don't need to break your back to reach your toes.

✔️ Save time and money. Do your own foot spa and exfoliating treatment at the convenience of your home.
PRODUCT DETAILS
Product Overview
Most people take their feet for granted until pain or problems such as blisters or calluses develop. The harsh winter weather, combined with walking or running, or even just prolonged standing can cause painful calluses and corn (hard skin) to build-up. It's important to be kind to your feet and take care of them. Treat problems before they limit your ability to function.

Helpful Tips:
Using warm water, nourishing oils, moisturizing lotions, or soaps will work great for soaking your hands and feet.

Soak your hands and feet for 3-5 minutes to soften cuticles, loosen dead skin, dust and dirt.

Wash tools with soap and water after each use to prolong their longevity. Dry them to full condition before storage.
Payment & Security
Your payment information is processed securely. We do not store credit card details nor have access to your credit card information.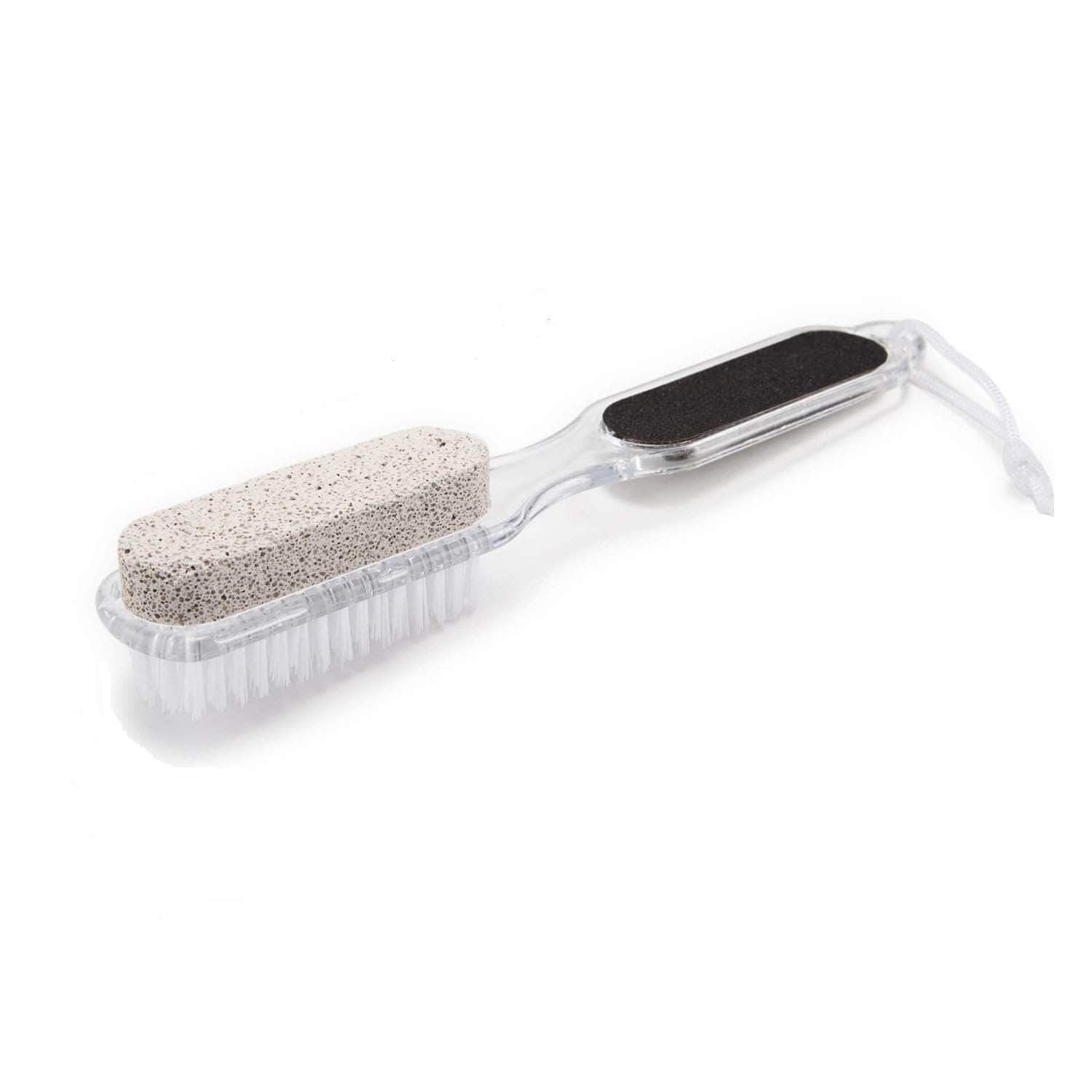 JRN Foot Spa Brush & Shower Scrubber, Handy Massage & Exfoliating Foot Care Tool