Roll over image to zoom in







Description
💚 Want softer, smoother skin and tighter pores? This Green Tea Matcha Scrub & Detox Mask Combo is the hidden secret! 💚
🌎 Exclusively on Ooala.com
✈️ 5-10 day global shipping
📦 Returns accepted within 30 days
💚 2-in-1 Scrub & Detox Peeling Mask
💚 Removes dirt & dead skin cells
💚 Naturally unclogs & tightens pores
💚 Each bottle lasts a full 30 days
💚 Subscribe to save 10% + FREE shipping (every order will only cost $26.99) 
2-in-1 Scrub & Mask
💚 Start off by gently massaging the exfoliating beads in a circular motion. The beads gradually remove any dirt & dead skin on the surface. Once your skin feels purified leave the mask on for 5-10 minutes to naturally remove the sebum clogging your pores. Peel or wash off the mask to see how moisturized & revitalized your skin looks when you're done. After 1-2 months you'll notice a drastic reduction in pore size. It's as good as it sounds.
Instantly Visible Results
💚 It's perfect for anyone with acne scarring or dry skin. You'll notice visible changes to your skin tone right after your first session. After about 1-2 months you'll notice your pores starting to shrink & any scarring beginning to fade away. Remember to use the scrub & mask consistently for the best results.
The "Secret" Formula
💚 Everything in Lush's Green Tea Matcha Formula is hypoallergenic, non-irritating, clinically tested, allergy tested & dermatologist tested. Yup, it's safe for sensitive skin. Don't worry - it's never tested on animals. This mask contains proprietary botanically-derived compounds that penetrate your skin to unclog the sebum stuck in your pores. It has been clinically shown to reduce pore size by up to 30% if used at least twice per day for 2 months.
200+ Verified Customer Reviews
💚 Like hundreds of other customers Melissa has had a great experience with Lush! Want to read more reviews and see more before/after photos from real customers? Just scroll down!
Frequently Asked Questions
Question: Are there any conditions to subscribing?
Answer: None! You get 10% off every order, free shipping on every order, and can cancel at any time. Plus you get to lock in that discounted price so you'll only pay $26.99 for each bottle, even after this sale ends! There is literally no down side to subscribing. No conditions, no terms, no anything. We'll even email you 3 days before each order is processed to make sure you have time to cancel your subscription if you don't need another bottle. And if you have any questions our customer support team is always available to help!
Question: Does this irritate your eyes?
Answer: No. But you shouldn't get the product in your actual eyes. If you're getting irritated eyes, you may either be using too much or getting it too close to your eyes. 
Question: How many weeks does each bottle last?
Answer: Depends on how often you use it. If using Lush 2x weekly as recommended it lasts 4 weeks. Most customers report having better results when using the product 2x weekly.
Question: Is it safe for sensitive skin?
Answer: Absolutely. The scrub & mask combo was specially formulated for sensitive skin. The all-natural botanical ingredients won't dry out or irritate your skin. 
Payment & Security
Your payment information is processed securely. We do not store credit card details nor have access to your credit card information.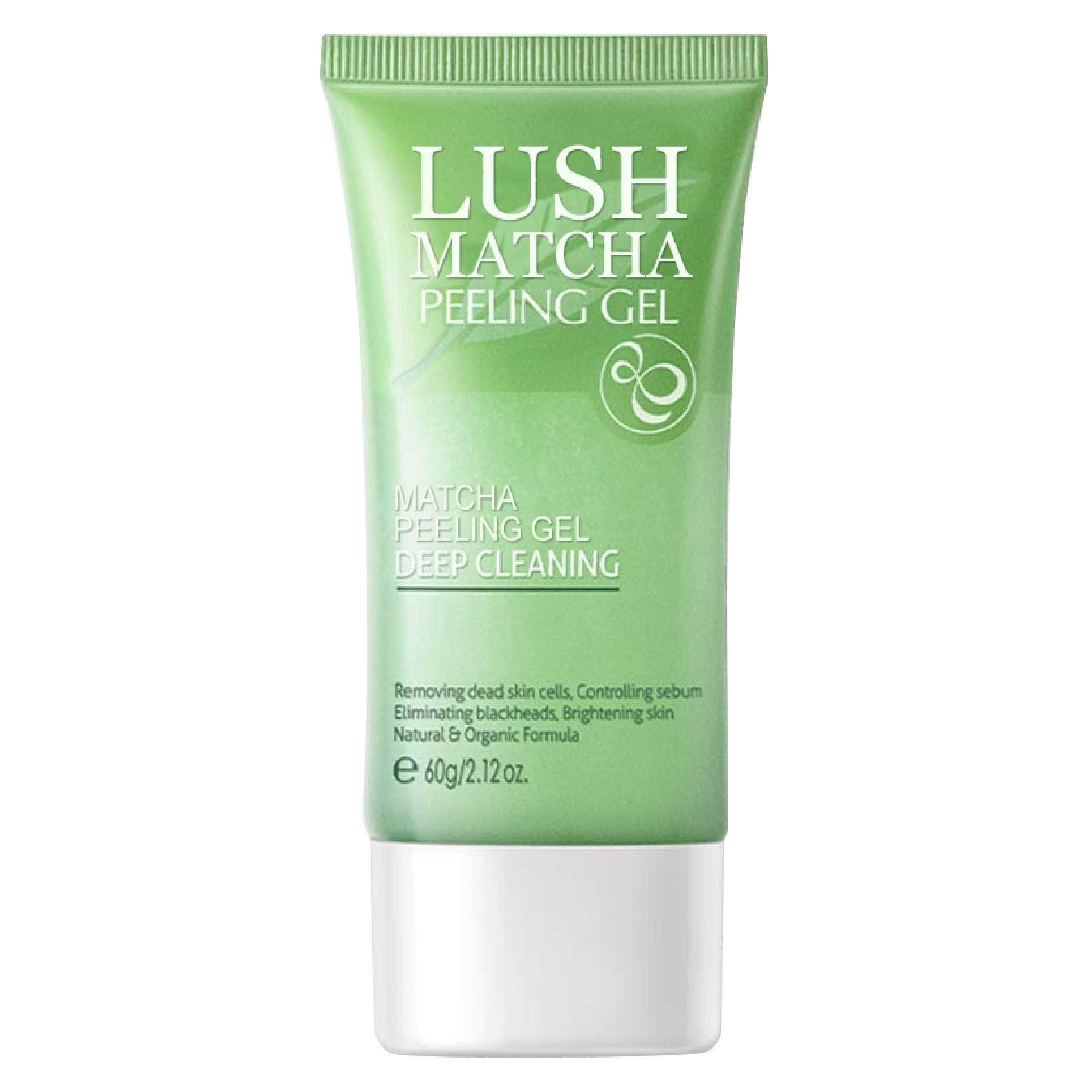 Lush™ Green Tea Matcha 2-in-1 Exfoliating Scrub & Detox Mask