Roll over image to zoom in








Description
🌎 Exclusively on Ooala.com
✈️ 5-10 day global shipping
📦 Returns accepted within 30 days
🧽Silicone body brush - This bath body scrubber is made of food-grade silicone, environmentally friendly, BPA free, high-temperature resistance, safe and durable, can effectively exfoliate and massage the skin, improve the skin texture
🧽Double-sided back scrubber - The silicone shower brush is composed of two sections with different thickness and the other side is an elliptical structure with a 1cm soft brush head, penetrates into pores to clean dirt. You can scrub different parts of the body in the bath as needed
🧽Easy to use and store - The silicone brush adopted hook design, hooks at both ends of the brush for easy hanging and storage, and easy to hold the palm
🧽Stretchable silicone brush strap - This silicone brush has a telescopic function, makes it easy to reach your entire body and protect the skin from harm, and making it easier to scrub the back
🧽Ideal for all skin types - Suitable for different people, children, elderly, men, women. For use on external parts of your body - arms, legs, chest, back. For best results, follow up with a rich lotion or cream. Keep your skin healthy!
PRODUCT DETAILS
Product Overview
Still, worrying about not being able to wash your back area while bathing?
You need a Spavu Silicone Body Brush!
Those hard-to-reach places can sometimes be painful, and now we have the solution. Good cleaning effect. Cleans pores, removes dirt, excess sebum, and dead skin, making your skin smoother.
Clean and scrub with this silicone towel now and keep it clean!
Specifications:
Name: Double-Sided Silicone Body Brush
Size: 60 cm x 11.5 cm
Material: Silicone
Uses: exfoliate, massage the skin
Package includes:
1 × Body Brush
Payment & Security
Your payment information is processed securely. We do not store credit card details nor have access to your credit card information.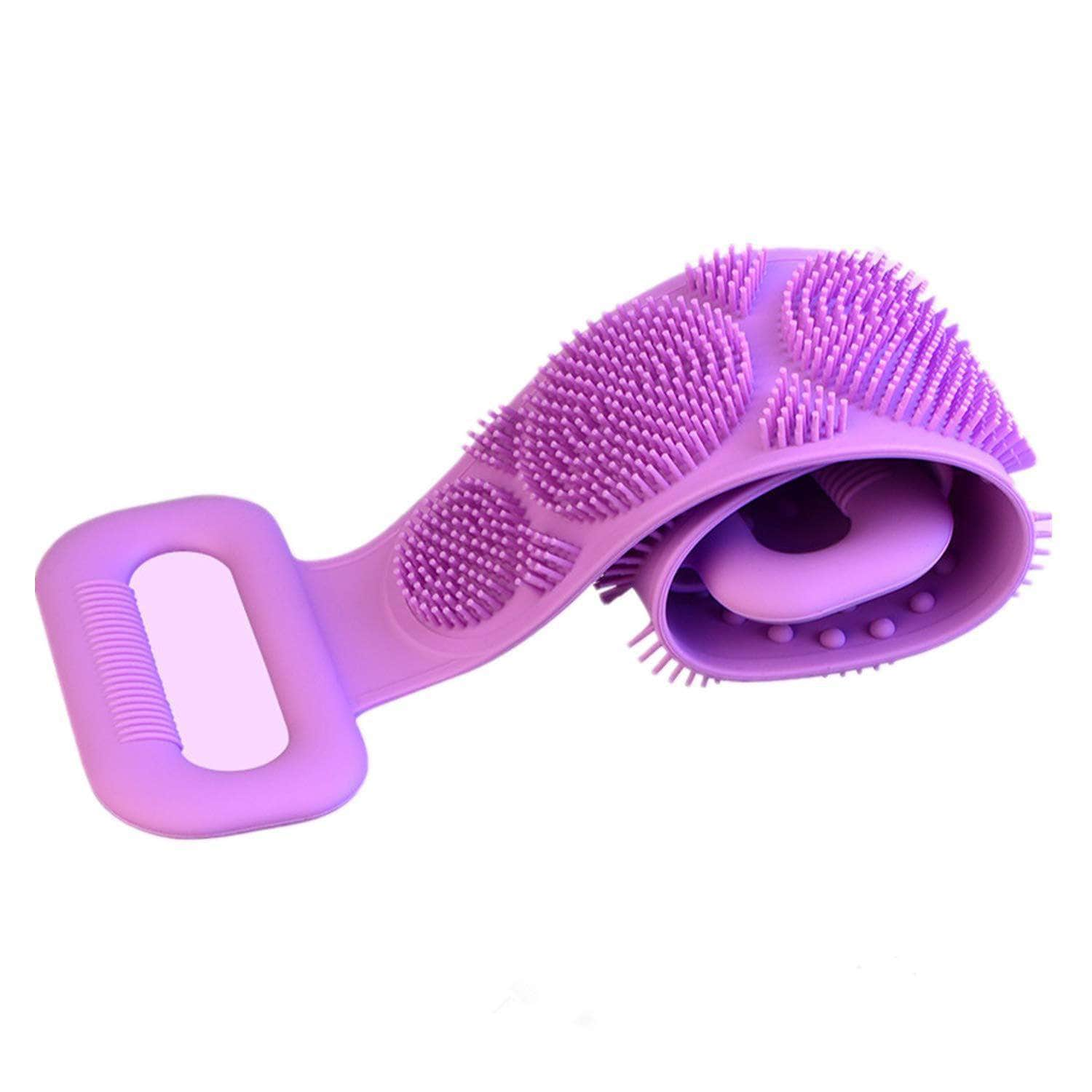 Spavu Silicone Bath Body Brush | Double-Sided Scrubber