Roll over image to zoom in



Description
🌎 Exclusively on Ooala.com
✈️ 5-10 day global shipping
📦 Returns accepted within 30 days
🌻 What does it smell like? EzFume solid cologne is the smells sweet, heady scent that is almost cloying. A solid perfume great for fragrance touch-ups or use on-the-go. It helps dry skin. 

🌻 What is solid cologne? It's a pocket-perfect round tin of pressed cologne that you can carry with you wherever you go. It's not overpoweringly strong, but easy to re-apply if you need a little boost. They're designed to create an ambiance, not an impact.

🌻 How do you use it? Rub it directly on your pulse points (yeah, go ahead and rub the tin right on there!) - or - swirl your finger around on the surface until it's nice and warm, and then apply.

🌻 How are they made? These are small-batch, handcrafted solid colognes. They come in a little tin with a twist-top, and the little tin comes in a very fine (and reusable, I might add) match-style slider box. It's made with natural ingredients like cocoa butter and beeswax. It's hard to the touch but melts when you warm it a little bit.

🌻 We're emphatic about your happiness. All colognes are different, and they interact with your personal body chemistry, so what smells great on one person might smell like a hot mess on another person.

PRODUCT DETAILS

Product Overview

Magic ointment, also known as a solid perfume, it does not contain alcohol, and rich in skincare can be applied to any part of the body, the moment he exudes a charming romantic fragrance, and can nourish the skin; also can be used as nail polish, it is moist but not greasy, and it has good effect for the brown chapped nail.

(each Perfume Has Its Unique Ingredients & Configuration Method)

Main Efficacy

Instantly exudes a romantic and charming fragrance, crystal perfume, very convenient for parents to carry, don't worry about the leakage, more importantly, it is more durable than the perfume,15 grams of balm and perfume 30ML usage time is almost equal. And because it is small and exquisite, very convenient to use, even in public places can also be readily filled incense, but not dignified, shows a woman's elegant charm, it is fashionable perfume master package of essential goods!
Package Included
1 PC Solid Perfume 30ml
Payment & Security
Your payment information is processed securely. We do not store credit card details nor have access to your credit card information.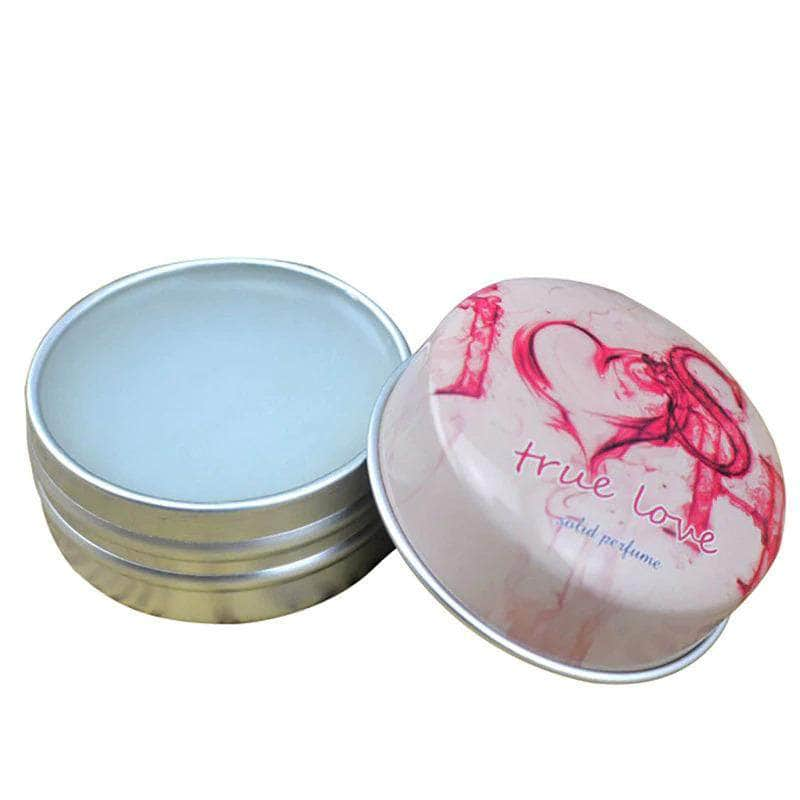 EzFume Long-lasting Solid Fresh Perfume for Women | Alcohol-free Body Deodorant