Roll over image to zoom in







Description
🌎 Exclusively on Ooala.com
✈️ 5-10 day global shipping
📦 Returns accepted within 30 day
🌸Natural Ingredient. Made with natural ingredients, glycerin, mango essence, and a variety of plant nutrition repair ingredients, which is suitable for all kinds of skin including pregnant women. With scientific methods, our scar removal cream is tested many times to ensure they are safe and free from irritation. Use daily after showering for best results.
🌸Treatment. Designed for the stretch marks of moms before and after the birth, tone and tighten your skin and belly, reduce stretch marks and obesity lines caused by pregnancy, promote cell regeneration and enhance the elasticity of the skin. The skin looks softer and fairer. 
🌸Prevention. Formulated with natural ingredients and scientific methods, it is easy to apply and absorb quickly. Our cream has a moisturizing, firming, and moisturizing effect on rough skin. Intensively moisturizes the skin. Visibly improves the appearance of stretch marks. This stretch mark cream regenerates and moisturizes the skin.
🌸A Product You Must Have. Developed specifically for mothers before and after pregnancy. Prenatal use can effectively reduce or prevent the appearance of stretch marks. Postnatal use can promote cell regeneration and improve skin elasticity. Continuous use can make skin look softer and fairer. 
🌸It contains skincare essences and a variety of plant nutrient repair ingredients that are quickly absorbed by the skin and helps to reduce stretch marks caused by obesity and/or pregnancy.
PRODUCT DETAILS
Eliminates deep wrinkles or stretch marks on the body's stomach.
Contains the ability to regenerate cells and tissue vitality and prevent aging.
Enhances cell renewal of damaged skin cells.
Provides soft, smooth, wrinkle-free skin with a natural glow.
Enhances skin whitening.
Suitable for any skin type.
Usage
Use it after bathing.
Rub it over scars and pregnancy strips to fade its appearance.
Gently massage the stomach twice daily with this cream.
For the stretch marks, gently massage the stomach, sides, back, thighs and legs twice daily with the cream until it is absorbed into the skin.

Safe Tip
For external use only. Please store it in a cool place.
Do not use on irritated or damaged skin. Avoid direct contact with the eyes.
Patch test on the skin before first use. If skin irritation occurs, stop use.
Keep out of the reach of children and pets.
Package includes
1 x Tube Stretch Marks and Scar Cream
Payment & Security
Your payment information is processed securely. We do not store credit card details nor have access to your credit card information.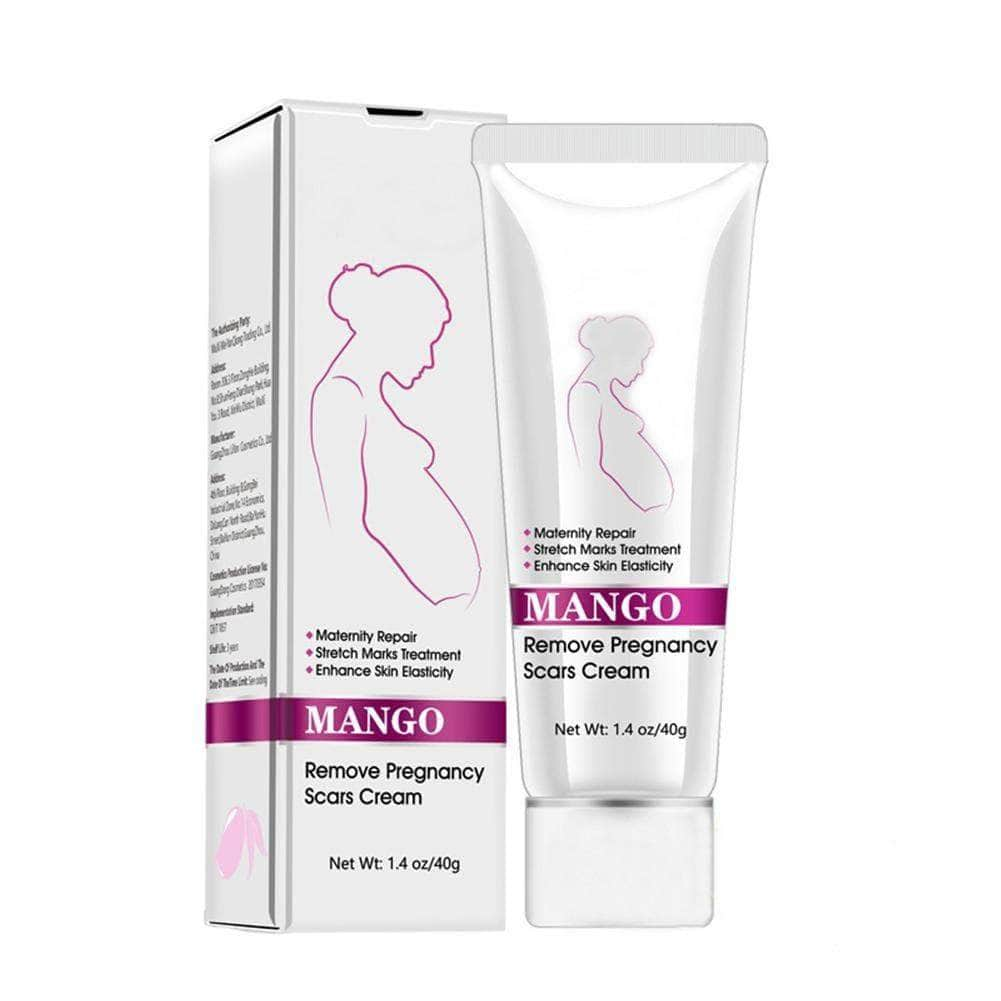 Evetis Mango Stretch Mark Remover | Scar Removal & Anti Aging Cream