Roll over image to zoom in





Description
🌎 Exclusively on Ooala.com
✈️ 5-10 day global shipping
📦 Returns accepted within 30 days
🐾 Recommended by professionals- The Yozzby pet nail clipper is an ergonomically designed Powerful and easy-to-use pet trimmer for small dogs and cat nail trimmer. This pet clippers for cats is recommended by Animal trainers, veterinarians, pet Grooming professionals and by our large base of satisfied customers as the best cat nail clippers to use for cats and small dogs.
🐾 Save time and money- Our professional nail clippers for cats are super easy to use Which will allow you to take care of your pet right at home. No more spending precise time and money at the vet. Whenever your little one is in need of a mani-pedi groom, use this small claw scissors and trim your little one's claws, nails, safely and professionally.
🐾 Clean & Precision cuts- the pet trimmers for small dogs and cats are ergonomically designed with a razor-sharp stainless steel semi-circular angled blade. You'll be able to see what you're doing and help you determine how much you need to cut without going near the sensitive spots and avoid a bloody mess even without a quick sensor.
🐾 Comfortable, safe nail trimmer for small dogs and kittens features comfortable, easy grip, non-slip, ergonomic rubberized handles which stay safely in place in your hands to ensure ease of use and prevent accidental nicks and cuts. It will keep you Calm even if your pet won't be thrilled while getting their nails clipped.
🐾 It works for your pet or it's free- these Yozzby professional pet nail trimmers are perfect and safe to use as kittens, cat nail clippers, small dog nail clippers, rabbits, guinea pigs, Hamsters, birds nail trimmers, and for most other small animals. If it does not work right for your pet, or if you are not 100% satisfied, you are always covered under the Yozzby hassle-free.
PRODUCT DETAILS 
Our pet nail scissors can be used on just about any small animal, including the tiny dog, cat, puppy, kitten, bunny rabbits, ferrets, hamsters, birds, hedgehog, parrot, guinea pigs, gerbils, chinchilla, iguana, lizard, chicken, rat and so on.
Specification
Our nail trimmers are safe enough to be used either professionally or at home.
The semi-circular edge of the steel blade ensures a clean, precise cut.
Featuring a windowed opening, the design of the blade keeps the nail visible.
A super grip handle prevents sliding or slipping while trimming your pet's nails.
Payment & Security
Your payment information is processed securely. We do not store credit card details nor have access to your credit card information.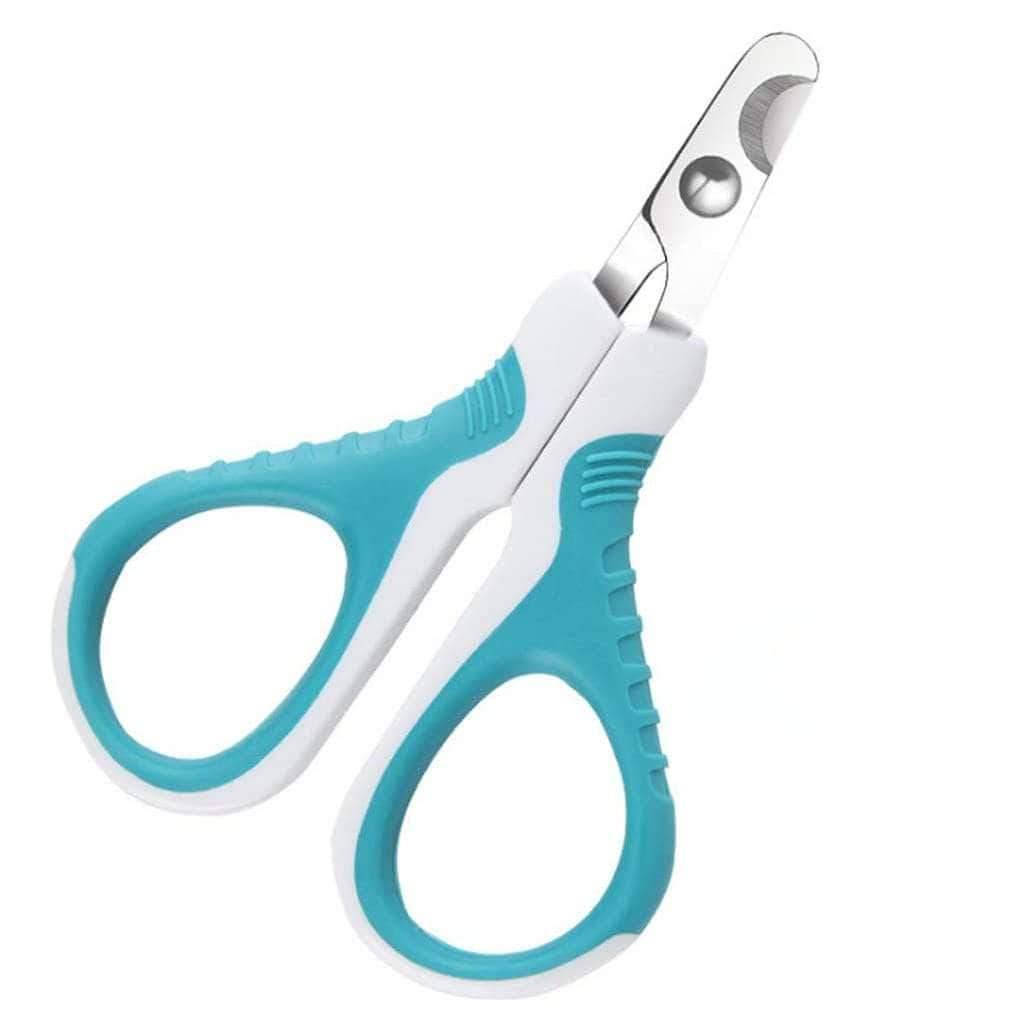 Yozzby Dog & Cat Professional Nail Clippers | Sharp Angled Blade for Pet Nail Trimming