Roll over image to zoom in








Description
🌎 Exclusively on Ooala.com
✈️ 5-10 day global shipping
📦 Returns accepted within 30 days
🐶 3 grinds: Dog nail trimmer adopts a one-speed design, which is powerful and can support re-grinding. And has 3 ports to match the small and medium-size, just select the appropriate port and speed according to the size of the pet and the hardness of the nail.
🐶 Safe and effective edging: Our dog nail grinder uses advanced diamond drill grinding, which can be used for pet claw grinding in the safest and most comfortable way. Don't worry about the risk of nails being too short, this may harm your pet. You can trim your pet's nails easily and accurately anywhere.
🐶 Applicable to dogs of various sizes: Pet nail polish has 3 ports, which can be used for nails of different sizes. You can choose the right port according to the pet's size and nail characteristics. Suitable for dogs, cats, rabbits, and birds. Nail polish is very durable,
🐶 Super Low Noise & Vibration: Pet clippers for dogs with Precision motor, low vibration, and ultra-quiet design, free it from work noise with only about 60 DB, to help the pet feel at ease.
🐶 USB Rechargeable: The electric dog nail polish comes with a 5V USB port cable, which can be easily connected to a laptop, car, or power bank for charging anytime, anywhere. It is very convenient to carry and use.

PRODUCT DETAILS

Specification
Input: ac100v-240v 50hz / 60hz
output: 5v / 700ma1.5w
Size:13 cm/5.12 x "2.8 cm/1.1" x 2.8 cm/1.1" Color: White/Black
Description
The upgraded version of our dog nail grinder is safer and more effective than pet nail clippers, and no need to worry about cutting pets. Use this pet nail grinder to trim pet nails easily.
Low vibration, low noise: quiet operation, low vibration, no need to worry about pets.
USB charging design can be easily changed under various conditions. Car charging, computer charging, USB plug charging.
Safe and fast save time.
Small and medium-sized pets can be generally used, especially suitable for families with puppies at home.
Coarse grinding wheels are more wear-resistant and more effective, and can easily handle small pet nails.

Package list

1 x USB Cable
1 x Pet Nail Grinder

Payment & Security
Your payment information is processed securely. We do not store credit card details nor have access to your credit card information.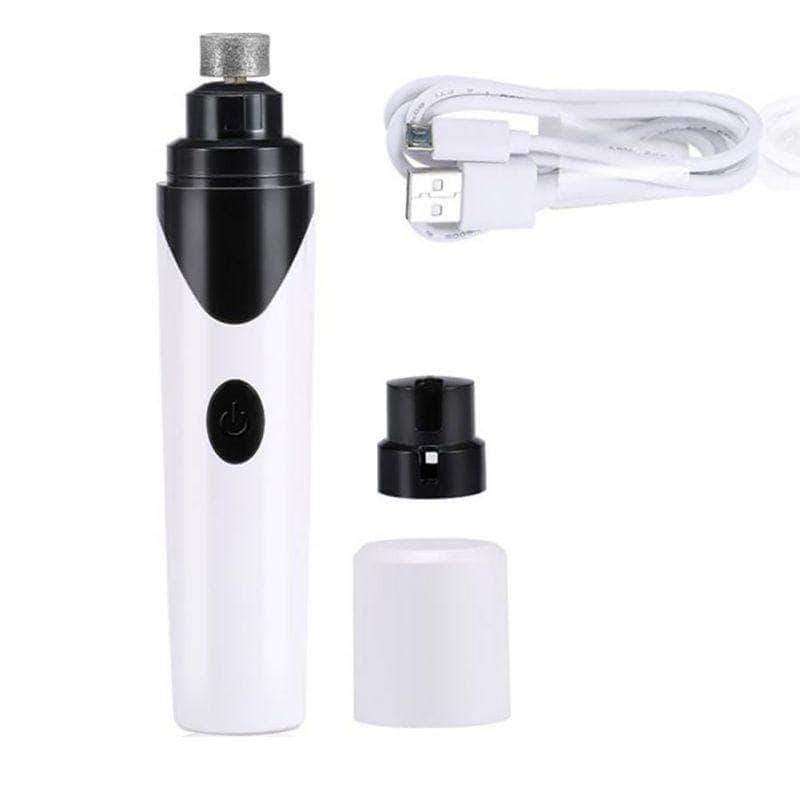 SurePet Rechargeable Nail Grinder Portable Grooming for Dogs and Cats