Roll over image to zoom in





Description
🌎 Exclusively on Ooala.com
✈️ 5-10 day global shipping
📦 Returns accepted within 30 days
💠Scars left by trauma or burns - It can accelerate the generation of collagen, to repair the broken collagen elastic fibers caused by aging, finally achieve the effect of scar removal.
💠The ugly pimple mark - Acne marks produced in adolescence or skin problems will make skin aging, and cause other skin problems; it could diminish inflammation, remove acne, and reduce dark spots.
💠The rough and irregular skin - A variety of plants fruit oil essence, rich in a variety of nutrients needed for skin, can seep through the skin and smoothen your skin. In addition to healing scars, it also moisturizes the skin, diminishes wrinkles, and balances skin tone.
💠Smoother, Softer, Normalized Skin - Our professional formula is designed to effectively flatten and minimize the look of scars while repairing the skin to prevent abnormal scarring. It also diminishes redness and relieves itchiness and discomfort.
💠Process of repairment - Reduces the tension on the scar surface and keeps the scar tissue moist and soft, through small molecules, it regulates collagen melanin precipitation, and it protects the separation of necrotic tissue and accelerates tissue softening to repair atrophic scars.
PRODUCT DETAILS

Clinically Proven

For Old & New Scars

Safe, Non-Toxic, Harmless

Softens, Smoothens, Normalizes Scars

Reduces Redness, Relieves Itchiness, Discomfort

Physician Trusted

Professional Formula

Natural & Gentle, For All Skin Types

Odorless, Colorless, Self-Drying

For Adults and Kids
When to start using:

It is best used immediately after the wound is healed. The sooner the scar removal cream is used, the more active it is. It softens and inhibits scar hyperplasia. The more mature the scar, the longer the softening process, and the longer the treatment cycle.

Duration of Therapy:

8 weeks for new scars, 3 - 6 months for existing scars

How do I use the MedPotion Scar Treatment Cream?

Clean and dry the scar area. Gently massage a small amount of cream for 3-5 minutes, for good absorption, 2-3 times per day.

Limit exposure of the scar to sunlight. If the scar is exposed to the sun, apply an SPF 30+ sunscreen daily. Apply the scar cream first, then makeup or sunscreen.

Note:

The product should be applied to a healed skin surface, do not use on broken skin. If the skin is allergic, please stop using it.

Net Weight: 15mL
Payment & Security
Your payment information is processed securely. We do not store credit card details nor have access to your credit card information.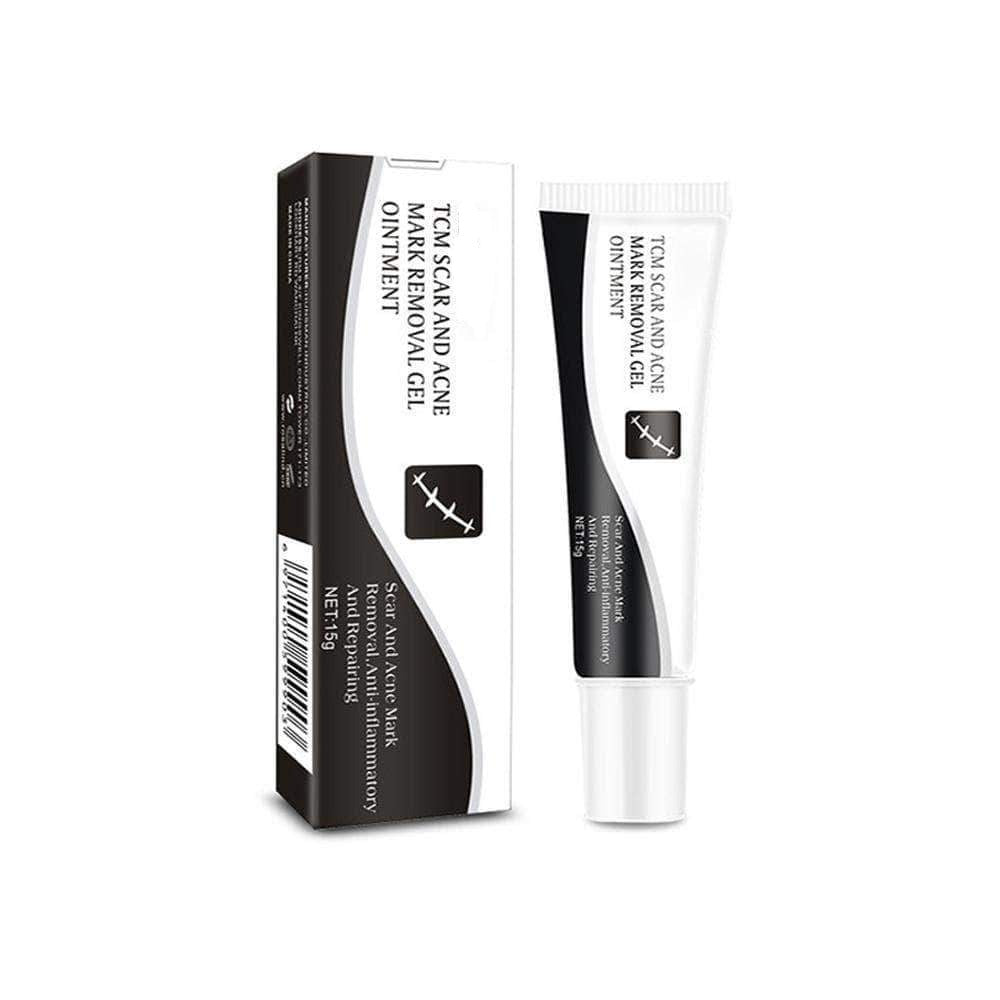 MedPotion Scar Treatment Cream - Acne Spots Treatment, Stretchmark Relief, Burns and Cuts Repair