Roll over image to zoom in
Description
🌎 Exclusively on Ooala.com
✈️ 5-10 day global shipping
📦 Returns accepted within 30 days
🌹Reduction and Prevention. Our Shea butter moisturizing scrub helps to reduce and prevent the appearance of scars/stretch marks by firming and moisturizing your skin with a customized blend of high quality and natural ingredients. Also, it formulates to deliver intense hydration and provide protection to help smooth rough skin/marks, and provide your skin with relief. This is a gentle and powerful remedy for the prevention of keloids, dark marks, surgery scars, or stretch marks.
🌹Teeming with Vitamins and Antioxidants. This body butter is crammed with prime ingredients like Vitamins E, C, B3 + B5, not to mention plant stem cells, seaweed, & rich oils. All of them work towards the same goal: Tightening and lightening the appearance of any dark mark or stretch marks and delivering maximum care and nutrients. With no added fragrances, you can smell the Shea butter, giving yourself the luxury treatment while getting your confidence back to live your life.
🌹Packed in an Ample 4.22 oz JAR. Just a little bit goes a long way with this unscented butter - don't let the rich texture fool you, this cream spreads quickly and easily on the body, absorbing in seconds! Massage this onto potentially problem areas like your stomach or thighs (preferably twice a day: Morning & Night). Whether you're looking for prenatal / maternity care, working out at the gym, or just living your life, you can combat against rough skin, marks, and blemishes in a couple of minutes.
🌹Cruelty-Free and Safe. Our products are rigorously tested to ensure that they are safe and free from irritation for all skin types and hair types, but we would never test on animals - we love our furry (and scaly) friends. Our products use wholesome, all-natural ingredients & gentle formulas designed for every skin type (sensitive, normal, oily) & hair color (blonde, brunette, redheads, etc) to give you only the best experience possible.
PRODUCT DETAILS
The Amazing Natural and Organic Care for a Beautiful Skin
Ever since ancient time, beautiful skin has been one of the most cherished women`s ornaments. Although centuries have passed, and the cosmetic industry has tremendously developed until today, the formula for the perfect looking skin remained the same. Only natural products can provide the ultimate, yet tender care our skin needs.
The Shea Butter by Sylque is the perfect solution for dry hands and feet, and it prevents early signs of skin aging, as well. This unique formula consists of only natural organic ingredients of Shea butter. Why is the Shea Butter by Sylque the only skincare you will ever need?
Its smooth and refreshing texture makes your hands and feet soft and beautiful, it prevents wrinkles and stretch marks and treats other skin problems, as well. A complete and unique formula to keep your skin smooth and hydrated all day long!
Specifications
Type: Scrub & Polish
Feature: Exfoliating Gel
Ingredient: 100% PURE NATURAL SHEA BUTTER
Directions
Gently massage the cream onto the desired areas until fully absorbed. Use twice daily (morning and night). For best results, clean and completely dry your skin before use.
Package Includes
1x Shea Butter Body Scrub
Payment & Security
Your payment information is processed securely. We do not store credit card details nor have access to your credit card information.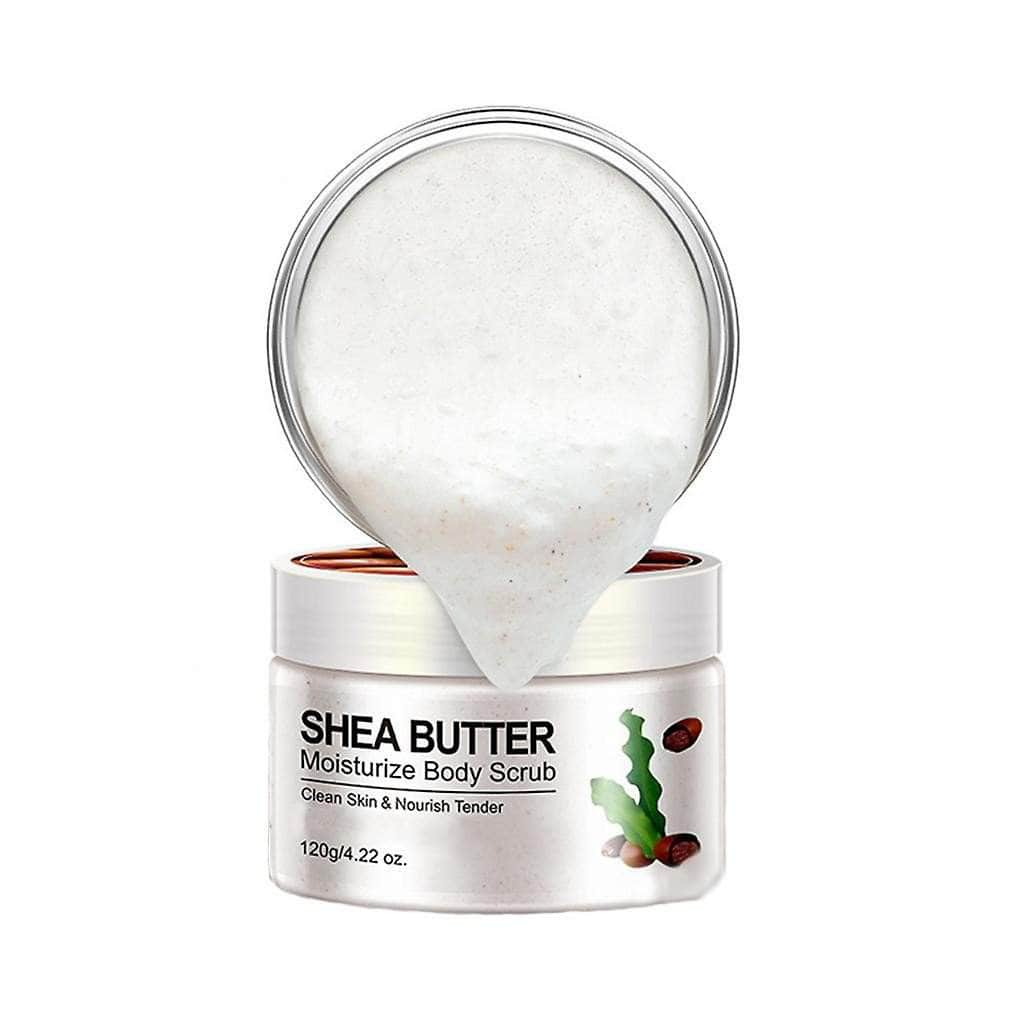 Sylque Shea Butter Body Scrub | Facial Exfoliating Peeling Gel