Roll over image to zoom in




Description
🌎 Exclusively on Ooala.com
✈️ 5-10 day global shipping
📦 Returns accepted within 30 days
🍵 Enjoy Yourself: The perfect way to enjoy a cup of fresh brew tea! Filter your favorite loose tea leaves with our easy to use and clean tea filters.
🍵 Brew a Perfect Tasting Tea: Whatever type of tea you like to drink, consistently make it to exactly your taste preferences and with your guests every time.
🍵 Easy to use:  Simply put your loose tea leaves in the strainer, steep in a mug of hot water as long as you like, press the plunger to maximize the release of rich flavor, and remove from the cup and enjoy fresh full flavored tea.
🍵 Reusable Performance: Tea strainers with tiny holes, it reduces unwanted leaves floating in your cup, allow the water to move through the tea leaves but keeps most of them in the bags, and won't send out any taste except the alluring aroma of tea.
🍵 Food-Grade Material: Edible grade silicone material handle and high-grade stainless steel mesh. Teacups are made to guarantee a healthy life.
PRODUCT DETAILS
Product Overview
Uniquely designed spoon neatly holds loose-leaf or bagged teas with a mesh cover
Use the built-in plunger to press tea and release more intense flavor.
Edible grade silicone material

Specifications
Size: 18 x 4 x 2cm
Weight: About 25g
Color: Green
Material: Plastic PP

How to use

1. Fill the hopper with loose tea (max 1 tbsp) or one teabag.
2. Close and place it  into a cup of hot water
3. Steep to taste.
4. Swirl, stir, or press plunger to release more flavor.

Package Included

1 x Tea Infuser
Payment & Security
Your payment information is processed securely. We do not store credit card details nor have access to your credit card information.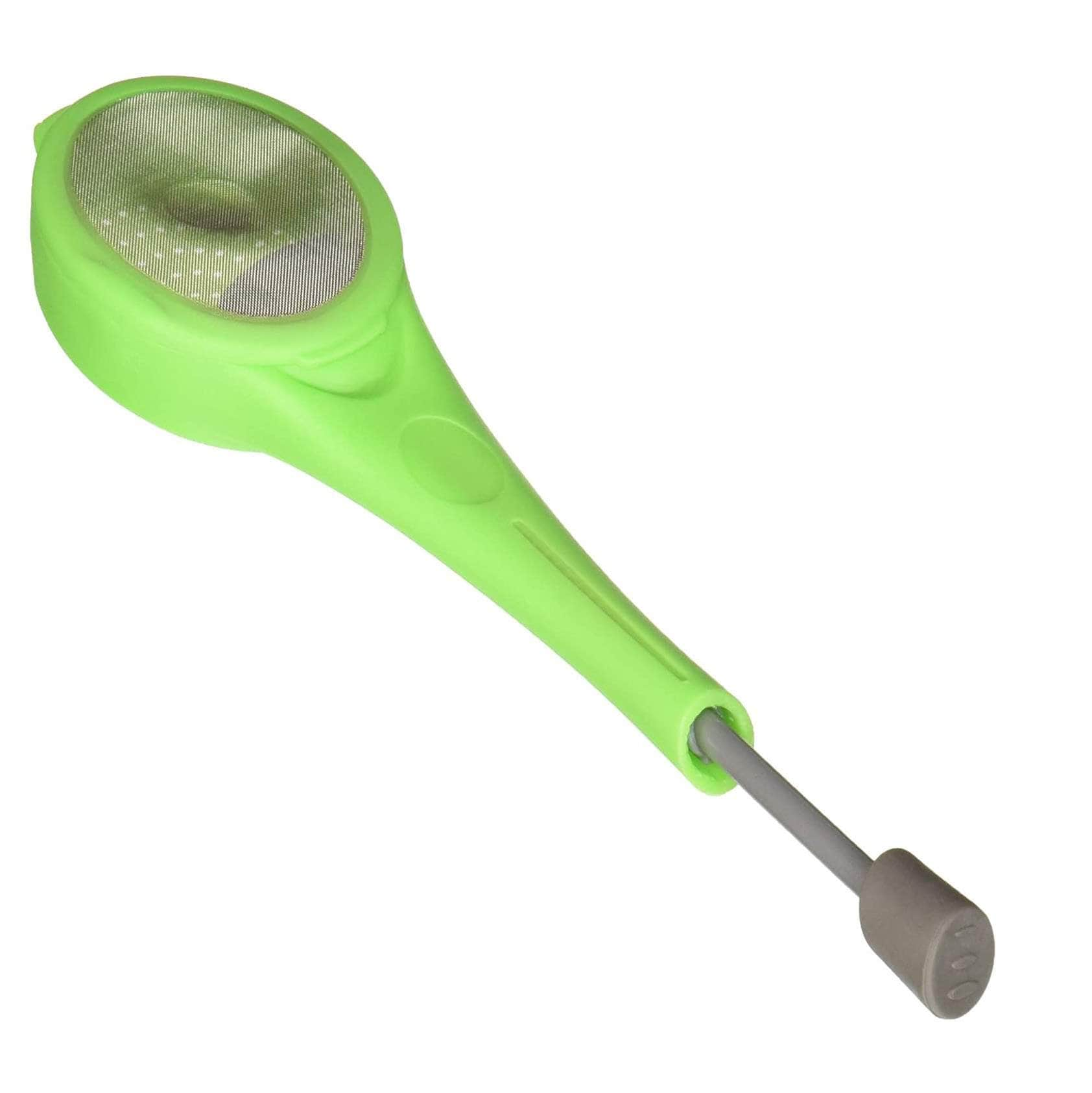 Chafill Portable Green Silicone Tea Infuser, Strainer with Built-In Plunger