Roll over image to zoom in






Description
🌎 Exclusively on Ooala.com
✈️ 5-10 day global shipping
📦 Returns accepted within 30 days
🐈The sanitary dog waste pick up is perfect for dog walks, cleaning up your backyard, or when traveling and ergonomically designed handle provides comfortable one-handed operation.

🐈Complete cleaning kit includes an easy to use pooper-scooper, bone-shaped poop bag dispenser, and refill bags. Makes cleanup quick, easy, and sanitary.
🐈How to Use: Pick up waste easily with the one-handed scooper. No-Touch bags fit inside the unit; Just tie and toss the bag.
🐈TenderPaw Dog Pooper Scooper has an integrated waste bag compartment so you are all set.
🐈Backside adjusts in size so you can scoop it all. Best for large dogs and pets.
PRODUCT DETAILS
The pooper scooper is ideal for the garden, on a footpath, in the park or on the beach. The quick and easy scooper makes it easy to safely reach the mess without the need for touching.
Designed for easy, one-handed pick-ups on all surfaces 
Made of plastic with a wide, comfortable grip. 
Makes cleanup quick, easy, and sanitary. 
Lightweight, environmental, convenient, and easy to store. 
Healthy and convenient for pet cleaning.
With a handle, convenient to use. 
Material: plastic 
Size: ~14X11.5cm
Payment & Security
Your payment information is processed securely. We do not store credit card details nor have access to your credit card information.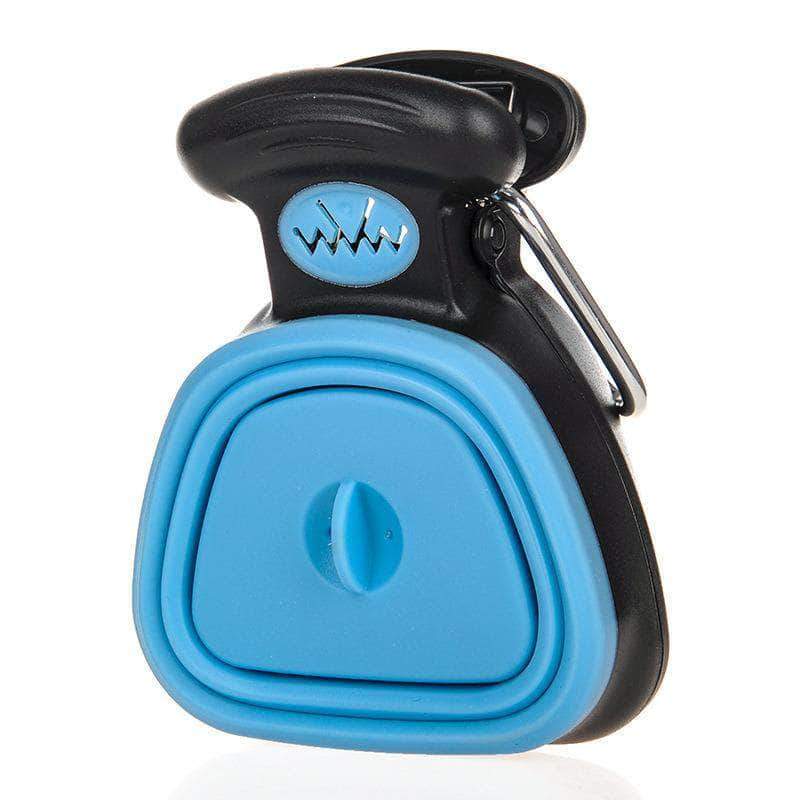 TenderPaw Portable Dog Poop Scooper with Waste Bag Dispenser