Roll over image to zoom in







Description
🌎 Exclusively on Ooala.com
✈️ 5-10 day global shipping
📦 Returns accepted within 30 days
🌺 Anti-Aging Serum: Vitamin C Serum helps protect your skin from free radicals to reverse the effects of age spots and wrinkles. Once applied onto your skin, it helps in the production of healthy collagen that leads to younger-looking radiant skin.
🌺 Skin Moisturizing:  Hyaluronic acid is added in the formulation for its critical role in skin health with its unique ability to hold in the moisture to give you a tighter, firmer feel. Lighten the fine lines and blemishes on the face and restore the luster of the skin.
🌺 It contains Vitamin E: Which is known to help destroy free radicals. When applied topically, it interacts directly with the skin cells to neutralize free radicals and helps protect the skin from common signs of aging to restore a youthful glow.
🌺 Multi-Layer Care Protection: High proportion of hyaluronic acid keeps the skin moist at all times, an appropriate amount of antioxidant effectively reduces sun damage to the skin.
🌺 Easy to Apply - Apply it on your face and massage in a circular motion to have a supple, tender, and smooth skin. It locks in the water and reduces facial wrinkles, making your face bright and healthy. Suitable for face and neck applications for firming and lifting sagging skin.
PRODUCT DETAILS
Product Overview
Greatly Diminishes the appearance of fine lines and wrinkles
Stimulates the production of collagen which makes your skin more vibrant, firm and youthful
Enhances your skins rate of exfoliation for a smoother, brighter and more radiant complexion
Contains Antioxidants that will greatly reduce skin damage caused by the sun, pollution, and impurities in the air
Perfect for face, neck & décolleté, reduce eye puffiness, bags, crows feet, and dark circles, couple to lift and firm eye area
Has a high percentage of Hyaluronic Acid which deeply moisturizes the skin to reduce skin problems that occur due to age

Ingredients

Aqua, Glycerin, Propylene Glycol, Sodium Hyaluronate, Niacinamide, Carbomer, Triethanolamine, Beta-glucan, Ascorbic Acid, Ethylhexylglycerin, Caprylyl Glycol, Propanediol, Phenylpropanol

Notice

Do not use this product if you are pregnant or nursing.
Before use, please test a little of the cream on your wrist, or behind the ear to see if it has the adverse reactions. If there is any discomfort, stop using it.
This product contains ingredients which may cause skin irritation on certain individuals and skin-types.
Please review all ingredients for possible skin sensitivity/allergies before you purchase and use of the product

Package Included

1 x Vitamin C Serum(1 fl oz/30ml)
Payment & Security
Your payment information is processed securely. We do not store credit card details nor have access to your credit card information.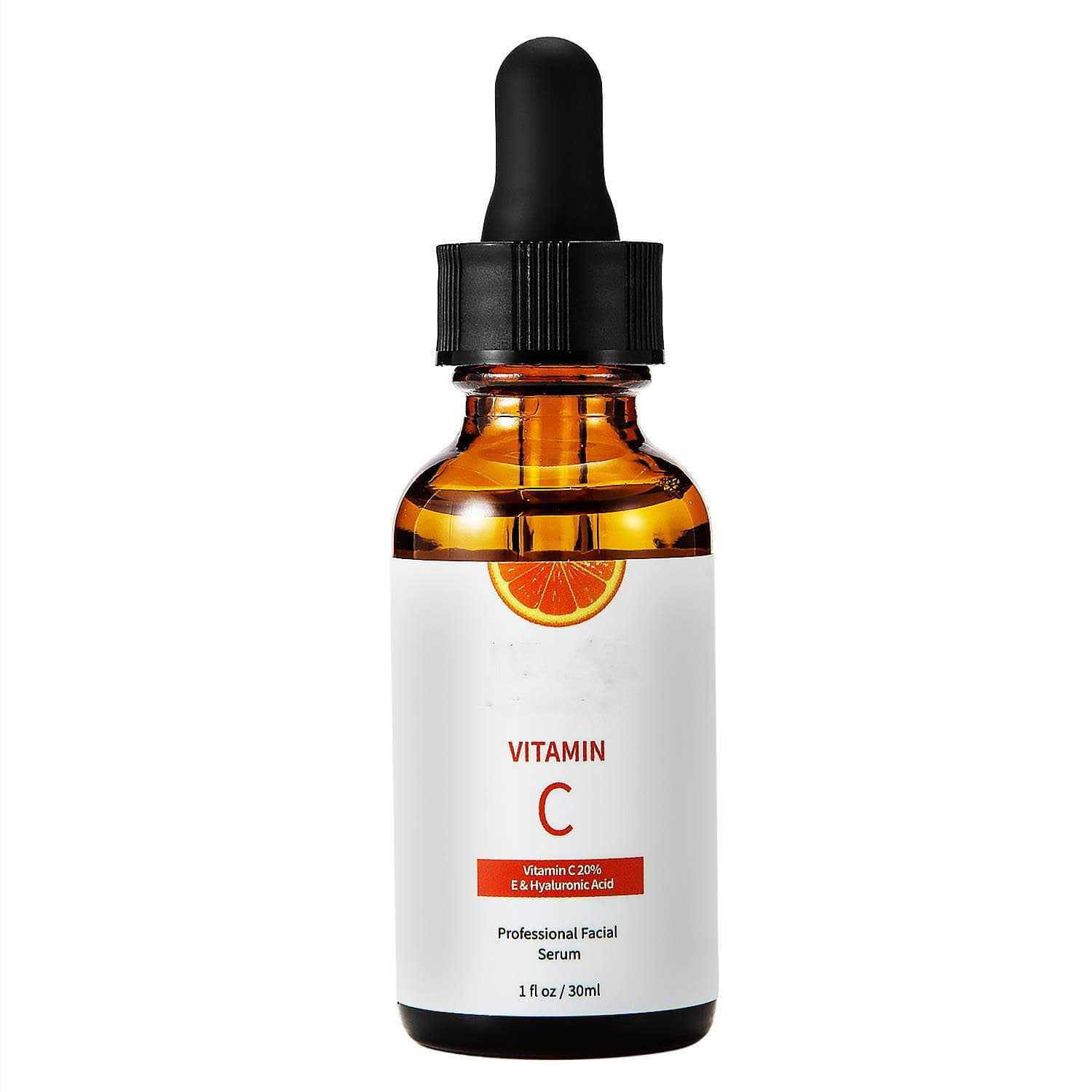 Isity Vitamin C Serum Anti-Aging with Hyaluronic Acid &Vitamin E Moisturizing Facial Serum│30ml