Roll over image to zoom in





Description
🌎 Exclusively on Ooala.com
✈️ 5-10 day global shipping
📦 Returns accepted within 30 days
✔️ It reduces wrinkles, fades dark spots, and heals damaged skin & scars in much less time. The cheap, fake stuff just plain. doesn't. work. Pay the few extra dollars and get the real stuff because you want great results as quickly as possible.
✔️ We were tired of the frustration too which is why we created the highest quality Vitamin E Oil you'll find here. If your face is starting to show the signs of aging, if you have an unsightly scar or you want to help prevent future aging, our Vitamin E Oil will work for you.
✔️ Avoid vitamin e oils that are scented for your DIY projects. Our Vitamin E Oil comes scented OR unscented. Pure Vitamin E Oil has the consistency of honey which makes it nearly impossible to use all over your face. Ours has been infused with organic jojoba, avocado & rice bran oils which make it easy to apply and not too thick and sticky like other oils. It's the perfect consistency for everyday use. There is also NO soybean, wheat germ, corn, sesame, or GMOs.
✔️ Show them you care by gifting and sharing our convenient, cost-effective products. Pass along all the health benefits of Vitamin E with family members and friends. 
✔️ Our skincare products help keep you as healthy as possible. We also believe in giving back which is why a portion of your investment in your skincare products goes to support quality education by building schools in developing countries & another portion provides small business loans to women to help end poverty.
PRODUCT DETAILS
100% extracted from plants naturally rich in Vitamin E.
Natural Vitamin E has been proven to absorb more quickly and efficiently by the body than other synthetic types.
Vitamin E Oil contains natural antioxidant protection that helps to combat the signs of aging.
It helps repair damaged skin, provides hydration for dry skin, and provides relief for skin irritation and sunburn. Improve uneven skin tone, heal dryness on face with intense hydration.
It helps reduce fine lines and wrinkles. Instantly brightens the complexion.
Specification
Type: Essential oil
Skin Type: All skin types
NET WT: 30ml
Shelf Life: 3 years
Payment & Security
Your payment information is processed securely. We do not store credit card details nor have access to your credit card information.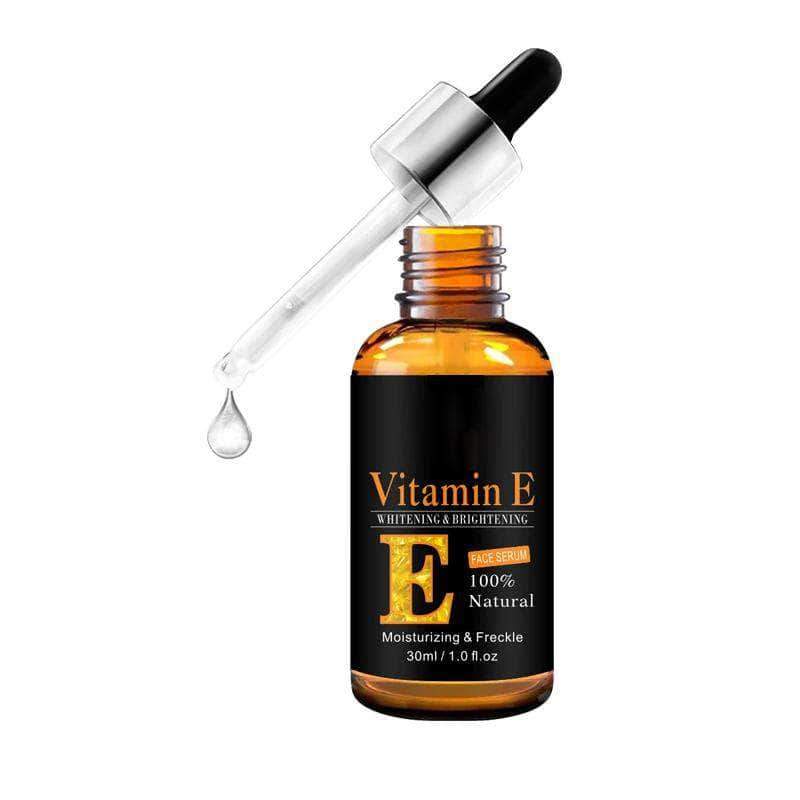 HealthPriority 100% Natural & Organic Vitamin E Oil For Face & Skin | Reduces Wrinkles & Dark Spots