Roll over image to zoom in






Description
🌎 Exclusively on Ooala.com
✈️ 5-10 day global shipping
📦 Returns accepted within 30 days
🐕Convenient to Carry - It is small and lightweight, approximately 5 cm; you can put it on a key chain or pocket.
🐕Easy Training - Dog whistle provides the easiest training experience of any dog training aid on the market.
🐕Deter and Stop Barking - Use our professionally designed dog training whistle to train your dog to stop barking, come to you, and learn new commands.
🐕Ultrasonic Wave - It produces ultrasonic frequencies that only dogs can hear. This frequency ultrasound is so far away that the dog can hear it in the distance. The ultrasonic waves emitted by the dog whistle can be clearly identified by the dog. Depending on the rhythm of the sound, you can let the dog understand the meaning of each rhythm and the instructions given.
🐕Safe - Dog whistles are very popular to train your dog without hurting your pet through shocks and other means.
PRODUCT DETAILS
How to use the whistle? 
Loosen the screws that regulate the sound waves. Blow the air into the air inlet and rotate the lever to the optimum pitch. Tighten the sound wave adjusting screw after adjusting the rod. 
How to train your dog? 
Using a different flute method to specify "don't move" "sit" "come" and so on. 
For example: 
"Don't move": two short sounds. 
"Sit": a long sound, a short sound. 
"Come": two short sounds. 
When teaching the dog these movements, play the dog flute according to the regulation, and then teach him to do the corresponding action. Train again and again, and your dog will know what to do when he/she hear the sound of the dog whistle. 
The dog's behavior according to your instruction needs to be trained. Such as, at mealtime, blow on the whistle before they get the food. It will only take a few times of doing this and your dog will react quickly. 
Specifications:  
Color: Silver 
Material: Stainless Steel 
Length: approx. 5 cm.
Packing List:  
1 x Dog whistle 
Payment & Security
Your payment information is processed securely. We do not store credit card details nor have access to your credit card information.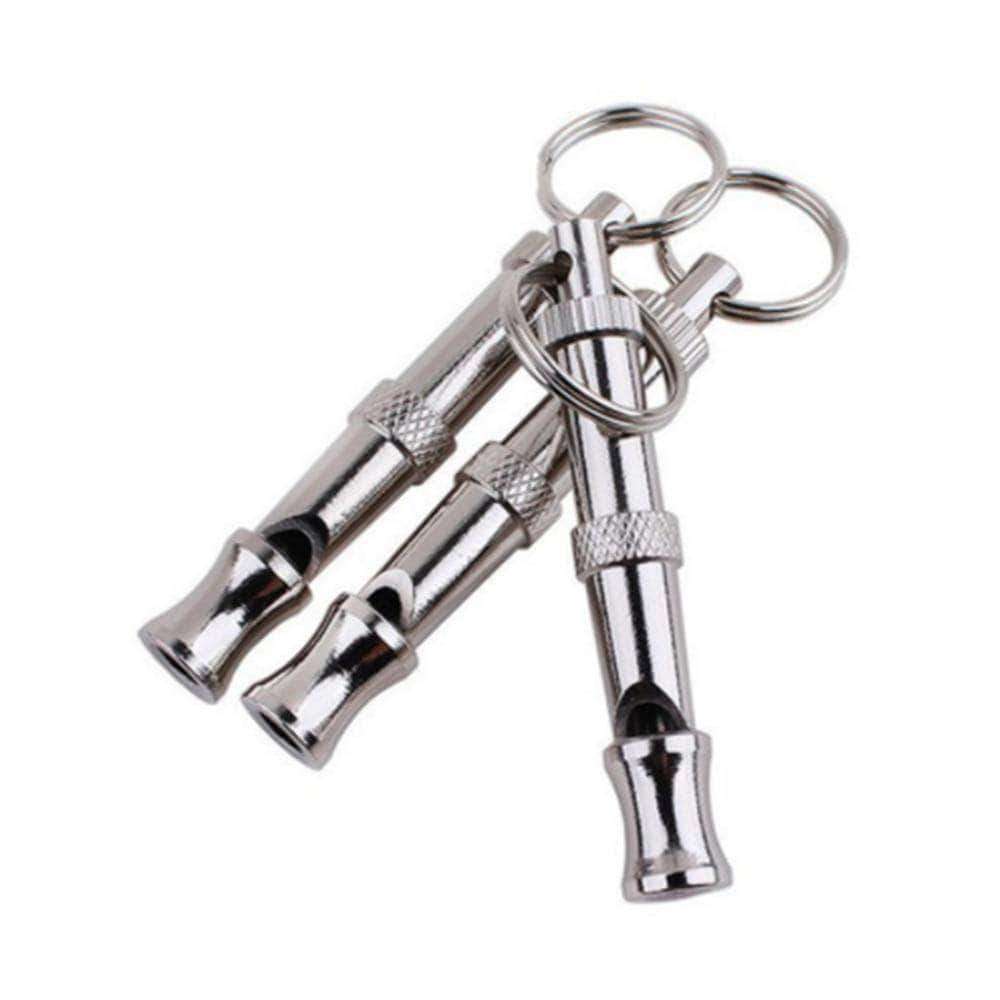 WagglyTail Dog Training Whistle – Stops Barking and Unwanted Behavior