Roll over image to zoom in





Description
🌎 Exclusively on Ooala.com
✈️ 5-10 day global shipping
📦 Returns accepted within 30 days
❤️Sandalwood Essential Oil - The sandalwood essential oil has a bright, fresh edge aroma with a woody base note. Its mood-enhancing and grounding properties enable it suitable for both meditating and sleeping time.
❤️Mental Clarity - Sandalwood essential oil has a woodsy, sweet smell. It promotes mental clarity when used in aromatherapy or as a fragrance. This is why it's often used for meditation, prayer, or other spiritual rituals.
❤️Relaxing and Calming - Along with lavender and chamomile, sandalwood commonly makes the list of essentials oils used in aromatherapy to relieve anxiety, stress, and depression.
❤️Multiple Uses - Use it with aroma diffuser for home fragrance, to DIY bath bomb and scented candles, or for perfume, oil burner, spa, massage, and home care. It is also an ideal gift for your beloved ones.
❤️Safety Warning - For external use only. Other than aromatherapy, dilute with a carrier oil. For topical use, rub a very small diluted amount on the inside of your elbow area to test for any allergic reaction before use. Discontinue use if any allergic reaction occurs. Keep out of the reach of pets. Avoid contact with eyes, keep out of the reach of children. If pregnant, consult with your health care provider before use.
PRODUCT DETAILS
Water-soluble, can drop into the water and mix to use.
Specialized for humidifier, fragrance Lamp, aroma diffuser, etc.
Can relieve stress, nerve system, makes you pleasant, also freshen the air
Directions for use
The essential oils can be used with essential oil diffuser or humidifier. Adding a few drops of oil combined with water to release a scented vapor into the atmosphere.
Caution
Do not use undiluted essential oils on the skin. Keep the children out of touch. Avoid contact with eyes. Keep out of sunlight.
Package included:
1 * Sandalwood Essential Oil 10ml
Payment & Security
Your payment information is processed securely. We do not store credit card details nor have access to your credit card information.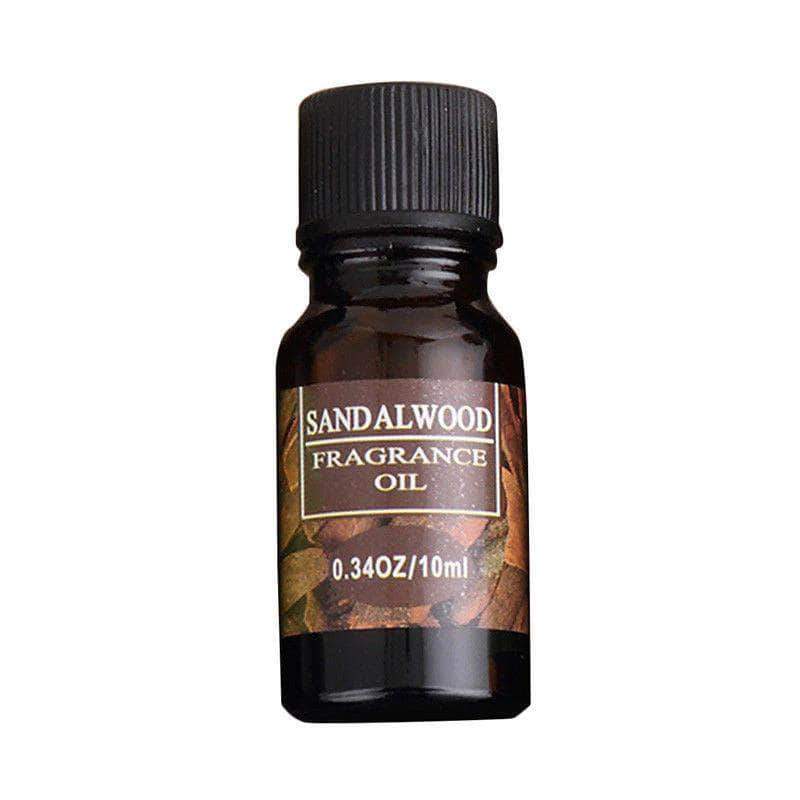 NutriMint Sandalwood Essential Oil for Humidifier, Fragrance Lamp and Aroma Diffuser