Roll over image to zoom in





Description
🌎 Exclusively on Ooala.com
✈️ 5-10 day global shipping
📦 Returns accepted within 30 days
👩 Rolling smooth & comfortable on skin: Handmade of 100% natural aventurine stone, give you a cool and smooth touch feeling to help shrink pores, fully moisturized skin with suitable serum will promote blood circulation, boost skin regeneration and strength the skin.
👩 Tight skin remover wrinkles & puffiness: This face roller professional beauty skin massage tool helps diminish the appearance of fine lines and wrinkles, uneven skin tone, dark under-eye circles, puffiness, and bloating, acne scars and enlarged pores.
👩 Promote absorption of skincare products: By using face roller to enhance the absorption of toner, firming lotion, skin milk, essence, cream, eye gel, eye mask, face mask, or body essential oil.
👩 Multi-functional used for face or body: Face massager roller massage tool can works great on neck, face, backhand, wrist, shoulders, and legs. No need to spend thousands with professionals that you can easily and effectively get the same results at home.
PRODUCT DETAILS
Product Overview
Anti Aging - Make your face look younger, crisper, and more radiant.
Improves blood circulation and skin elasticity
Improve Skin Tone
promotes a healthy facial glow
Reduces, eye Bags Puffiness and Dark circles around eyes
Prevents wrinkle and fine lines (Anti-Aging)
Promote Lymphatic drainage (a type of massage)
Tighten Pores (when stone it cold)
Provides a relaxation experience and reduces muscle tension
100% Natural Jade Stone
Made from 100% jade stone that came directly from the Great Himalaya range, the purest jade stone that cannot be found elsewhere.
Directions for Use
1. Wash and dry your face completely with a towel.
2. Apply any skin creams to your face and neck.
3. Use upward motions to move the Jade roller gently over your forehead, cheeks, around the lip area, and your neck.
4. Use the roller on your face and neck for 5 to 10 minutes.
5. Use the Jade roller 3 times a week to reduce lines and wrinkles.
Pro-Tip
-Do not wash the jade roller in hot water! Clean your jade roller with a soft cloth after each use. If you need to wash, do so in warm salted water, and dry thoroughly before storing it.
-keep it in the refrigerator to give your skin cool feeling It's Time to Treat Yourself to a Rejuvenating and Healing Facial Massage!
Spark Your Beauty with Beyond Anti Aging Jade Roller!
Payment & Security
Your payment information is processed securely. We do not store credit card details nor have access to your credit card information.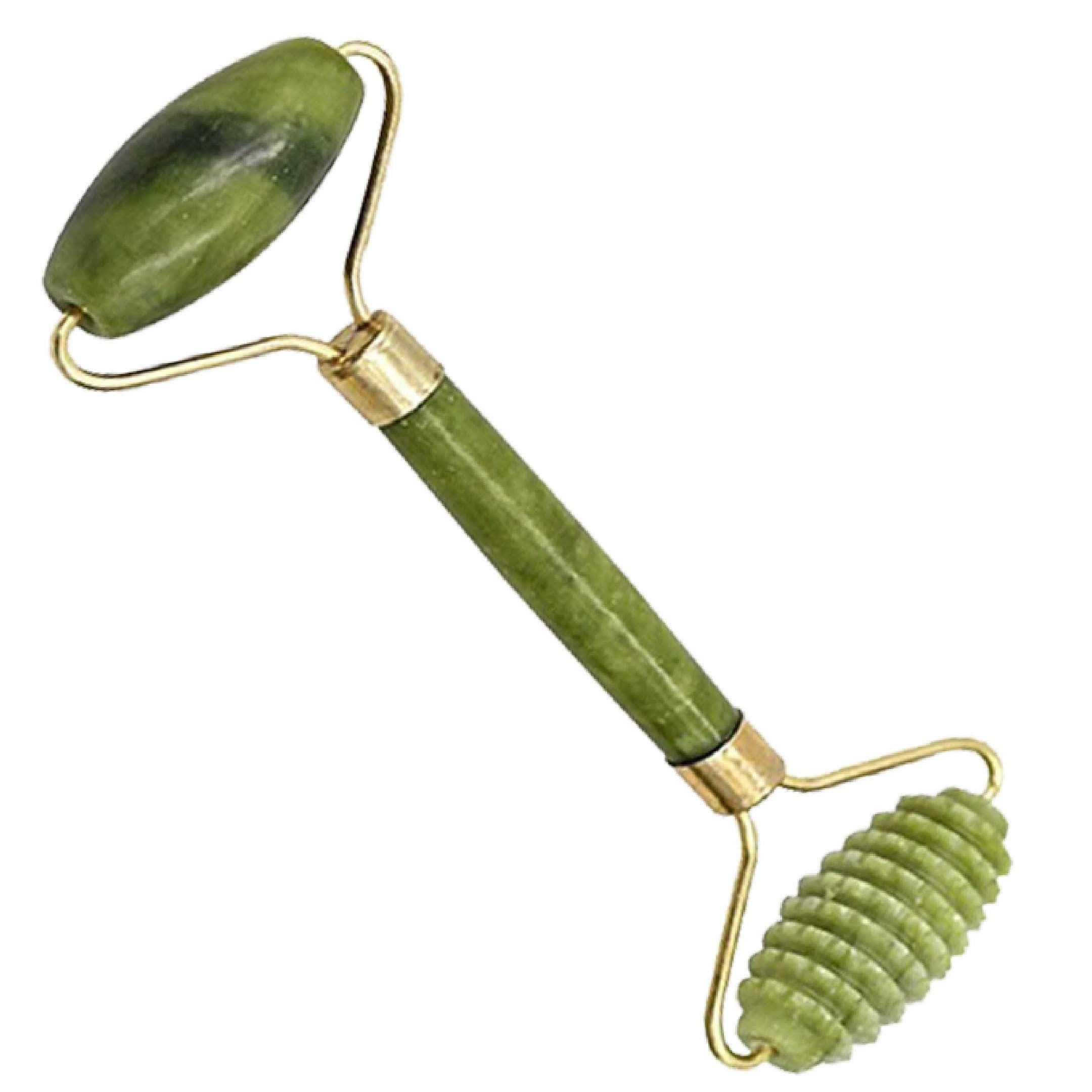 WellSpa Jade Facial Roller Massager, Natural Anti-aging for Face and Neck