Roll over image to zoom in





Description
🌎 Exclusively on Ooala.com
✈️ 5-10 day global shipping
📦 Returns accepted within 30 days
✔️ The Puzzlebee wooden toys are rigorously tested for safety by the international laboratory. Approved ASTM & CPSIA test. Lead-Free & BPA- Free & Phthalates Free. The edges are smooth and won't hurt the baby's delicate skin. Age-recommended:2+
✔️ 1 board and 9 wood toys with different colors (such as red, yellow, pink, etc) and geometric shapes (such as circle, square, rectangle, triangle, etc.). Product size: 15cm x 15cm
✔️  These wood are made up of geometric figures with different colors. Not only let the child know all kinds of colors but they also let the child have a preliminary understanding of geometric figures. Enrich the baby's knowledge, and analyze the different roles of different geometric shapes in real life.
✔️ Strengthens fine motor skills, visual-spatial skills; Inspires creativity, imaginative play. Encouraging babies' hands, eyes, brain coordination, promoting color recognition, and fine motor skills, so as to inspire children's imagination.
✔️ Nice gift set or staple for every classroom, daycare, preschool, home & anywhere else. Perfect choice for many happy moments.
PRODUCT DETAILS 
Specification
Traditionally crafted wood with bright shapes
Suitable for age 18 months +
Puzzle measures approx. 15cm x 15cm
Learning Skill
Every well-built block shape with vibrant bright colors is attractive. Including 12 different early educational colorful geometric shapes.
Take it a step further to ask your baby to say the colors, shapes, and cheer them on. When your baby put the pieces into the puzzle board and get it right, it will give them great and joyful victory!
Happy learning puzzle toy. Encourage your baby's imagination and hand- eyes-brain coordination.
Payment & Security
Your payment information is processed securely. We do not store credit card details nor have access to your credit card information.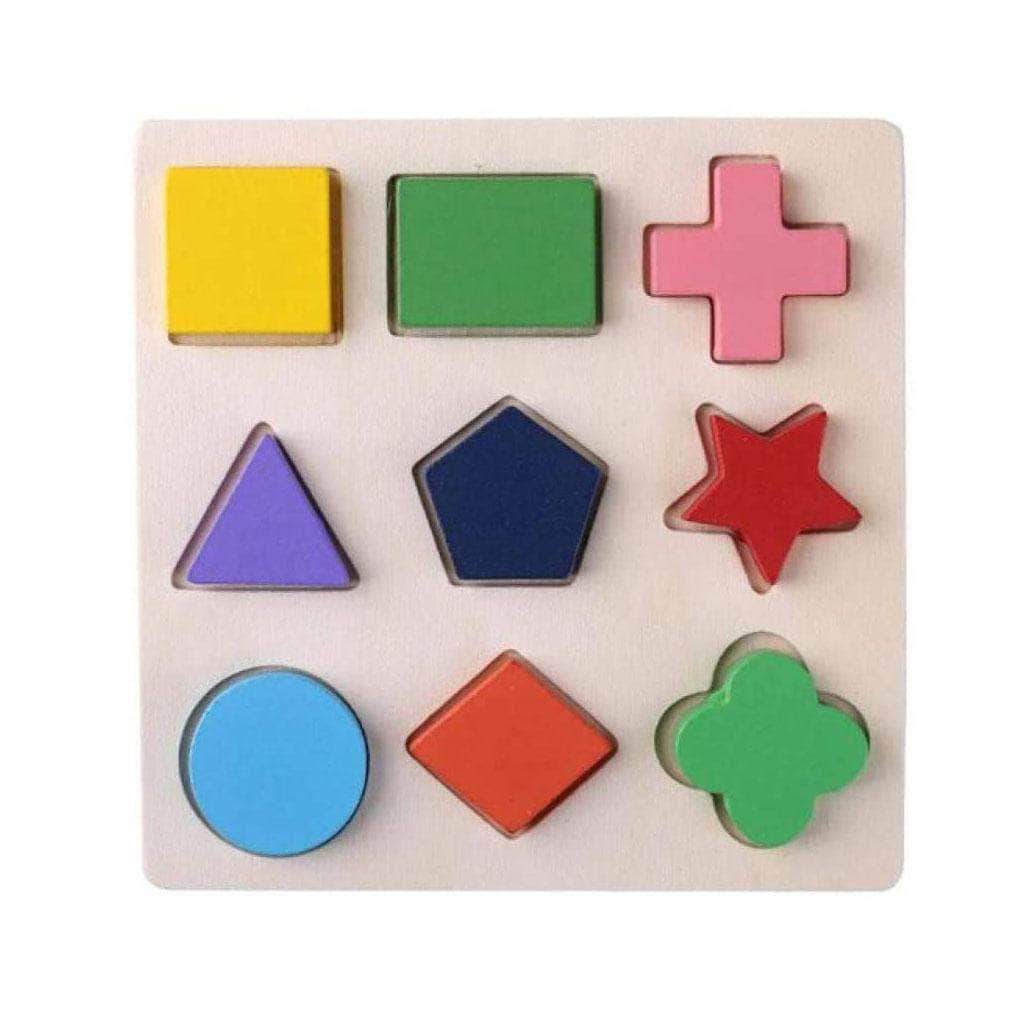 Puzzlebee Wooden Math Bricks Puzzle | Educational Game for Preschool